Why Hair Care is Like Car Care

Posted by Kristen on August 20, 2010 at 07:02PM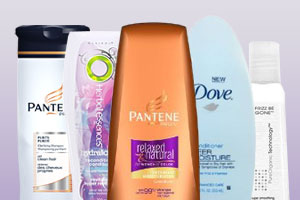 Heads of hair are like cars -- they're expensive and require lots of maintenance and upkeep. Case in point:
• Car insurance is like investing in a good color-protecting shampoo and conditioner
• Car washes are like getting your haircut, colored and/or styled
• Car accidents and repairs are like fixing a bad dye job or having damaged ends mended by way of a deep conditioning treatment
• Car payments and getting gas are like buying hair care products and hot styling tools
Thankfully, there are always ways to cut costs on all of the above (well, for the hair stuff anyway). So for starters, check out this list of the best hair care products under $10.
No. 15: Suave Professionals Sleek Shampoo, $2.99
One reader says, "I love this line of shampoo and conditioner! I have long thick hair that tends to go completely crazy in hot weather. I tried this line and never went back. I love the smell and it leaves my hair feeling softer and cleaner than ever before." Check out 14 hair secrets from the pros.
No. 14: Neutrogena Triple Moisture Smooth Shine Anti Frizz Cream, $4.79
Readers say they "really love the entire Triple Moisture line. It smells awesome and leaves my hair looking better than ever!" One woman says she "uses this product every day. I had a really bad experience with a perm, instead of curling, it started frizzing. Now it's curly, as it should be, and soft." Take this quiz to see what styling tricks your hair needs.
No. 13: Pantene Relaxed & Natural Intensive Moisturizing Shampoo, $6.99
Readers claim "this is the best shampoo on the market for African-American women or women with extra curly or thick hair." One reader says, "ask me how I know? Well, I have literally tried a new shampoo a week in my search for the ONE. This is the type of shampoo that really does add the moisture back into the hair." Check out the best hair care tools.
No. 12: Head and Shoulders Intensive Treatment Shampoo, $5.99
One reader who has seborrheic dermatitis (a form of eczema) says, "I apply it to my affected areas and the symptoms are gone. No flaky and red, dry skin. I love this product." One woman says, "my daughter suffered from flakey skin on her scalp. This one, H & S intensive treatment with selenium sulfide, not only works, but it's also gentle enough for everyday." Find out what your hair really needs.
No. 11: Frizz-Ease Thermal Protection Serum, $8.99
Readers say this product "beats all others." One woman who wants long hair says, "for years it wouldn't grow past my shoulders then several months ago, it just grew and grew and now it is down to my waist and I have to find a new way of caring for it. Thank God for John Frieda and his miracle serum. It leaves it soft, shiny and frizz-free." Need some hair care handholding? Read the classic hairstyles 101 guide.
• Want in on a little beauty discount secret? See how to get great deals and exclusive offers on beauty products here.