What Are Your Best Natural Beauty Attributes?

Posted by Kristen on September 22, 2010 at 06:12PM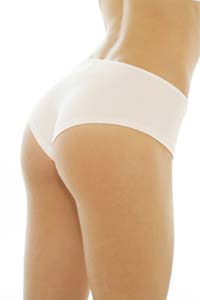 Recently I posted a blog asking you to tell me if a genie granted you three beauty wishes, what would they be? The responses were overwhelming and you had no qualms about telling us what you wanted to change about yourself -- from wanting prettier feet to clearer skin. (To refresh your memory, my wishes were: 1. Rosy Lips; 2. Olive Skin; 3. A Full B-Cup.) From that, we decided to grant your beauty wishes.
But now, I thought I'd flip it around and ask you the opposite question: What are your three best natural beauty attributes? I know, I know, this is more of an unpopular question than the former, but I want you to dig down and tell me what you like about yourself. Or if that's too challenging, then let me know what physical features garner the most compliments from others.
Fine, I'll go first:
1. My Tush: So I wasn't blessed in the breast department, but I guess you could say that my tush is my best asset. However, I practice yoga regularly and hike to keep it tight, and I'm not opposed to using firming creams.
2: My Hair: My hair is thick and naturally wavy, yet I can easily manipulate it straight if I give it a good blow dry. Plus, it's a dirty blonde color, which isn't too hot un-dyed, but it's a perfect palate to try out any hair color (and believe me, I've tried many).
3: My Eyelashes: I have long eyelashes, so I've never cracked open any of those lash growing samples I've received. That said, my lashes are not very dark, so I work my mascara to its full potential.
Well, that wasn't as easy as the beauty wishes, but it did force me to examine and play up what I do like about myself. OK, now it's your turn …