The Modern Man Wearing Makeup: Do You Think Guyliner is Hot?

Posted by Kristen on August 1, 2010 at 04:09PM

Not to get too personal on the good ol' interweb, but an ex-boyfriend, who shall remain anonymous, used to dab on concealer (like one of these besties) when he got a pimple. Don't get me wrong, he never perused the drugstore aisle for Covergirl, but I would find him frantically rummaging through my makeup bag whenever a whopper would suddenly appear on his chin.
I never thought much about this (guys shouldn't have to "man up" and suffer through the embarrassment of pimples), until last weekend when I went to see a friend's rock band play. My guy friend, who is normally a bit straight-laced despite his guitar-slinging ways, was channeling his inner Pete Wentz (see exhibit A/B/C below) and rocking black smoky eyeliner (find your best smoky eye look here). And I thought, "hmm, that kinda looks good."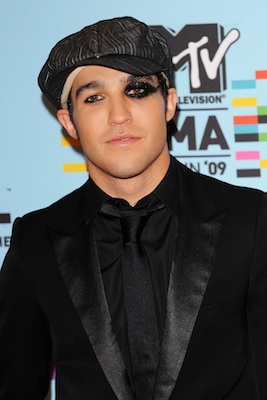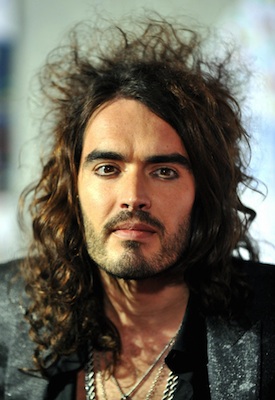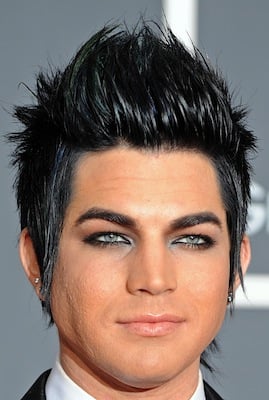 Then of course, as if the universe was trying to have a sit-down convo with me about male makeup, I was perusing pictures of the Spring 2011 runway and I came across Thom Browne's menswear show and low and behold, the male models were wearing gold sparkly lipstick (see exhibit D below).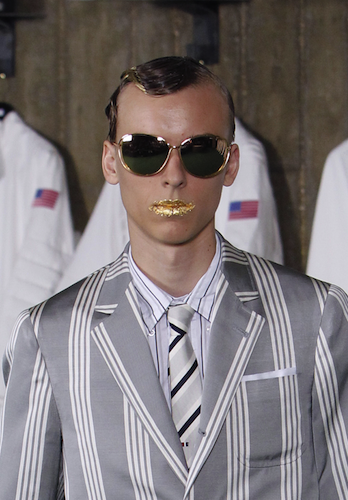 Yes, runway theatrics often create looks that aren't representative of the average Jane or Joe, but it seems to me like male makeup is becoming more acceptable. Case in point: recent financial reports from the male grooming industry recently stated in the "New York Times" that male grooming products are up almost two billion dollars in the last six years. Included in a piece of that pie is Jean Paul Gaultier's line of makeup for men which doesn't contain anything dramatic like sparkly lipstick, but offers products meant to enhance rather than draw attention to male features with bronzers and eyelash gels.
So the modern male wants to wear makeup ... right?
I am not a man so I could not answer this question. Therefore I went to an expert on "modern" men: Ky Henderson, Editor-in-Chief of the new men's lifestyle website, wait for it ... ModernMan.com (duh), and asked "What do you think? Is the modern man wearing or considering wearing makeup as a grooming tool?
Henderson so wit-fully replied: "Men want to look good, but many are just starting to embrace relatively tame grooming routines like using a facial moisturizer. So the vast majority of guys aren't going to be open to wearing make-up -- no matter how chiseled it makes their jaws look. And even if the OId Spice Guy told them to wear lash-lengthening mascara while he chopped wood on top of a speeding car, guys would still think it sounds crazy. Most men want to look handsome, not pretty."
Sounds like the case is closed on this one. But, tell me, am I the only one that thinks guyliner is hot?
• Guyliner may make my heart a flutter, but check out these beauty tips you can do that will totally turn your guy on
• And for more male action, see which US cities have the hottest guys.
• Want in on a little beauty discount secret? See how to get great deals and offers on beauty products here.
• Keep up with the latest in beauty -- follow us on Twitter, add us on YouTube and friend us on Facebook.