The Dark Knight Is Good for a Bob Haircut

Posted by Charli on July 31, 2008 at 04:44PM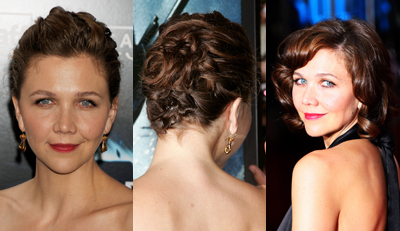 Maggie Gyllenhaal, who stars as the female lead in "The Dark Knight," isn't usually known for her hair, but her recent public appearances have stood out as potential short hair icon material. (Go Maggie!) We think her pinned-up version and her ultra-glamorous ringlets are both great ways to wear a short bob hair cut. Which do you like better?
For more cool styles for short hair, check out this gallery.
Images: Getty Images