The 13 Craziest Celebrity 'Dos

Posted by Sarah on November 9, 2009 at 05:16PM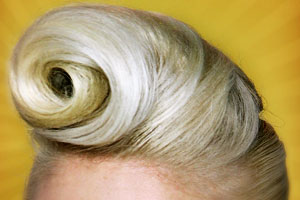 No, this is not a story devoted to Lady Gaga (although she certainly is worthy of a mention). Plenty of celebrities have sported some way out-there hairdos. Now I'm all for risk-taking, I've been sporting this crazy 'do as of late, but some of these looks are so bizarre that you have to wonder what the heck they were thinking.
• Any A-lister would love a $10,000 Sephora shopping spree, but we'd rather give one to you. • • Find out how to win it here.
Bad hairstyles are one thing, but bad hair color is a whole other deal. Save yourself the embarrassment with these tips.