The 12 Best Waterproof Mascaras

Posted by Sarah on May 19, 2009 at 03:22PM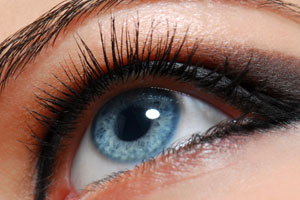 Unless you have really bad allergies, or live in this terribly humid city, you probably don't need waterproof mascara for every day. But there are certain times in every girl's life where it's essential:
- Weddings (your own or anyone's really)
- A beach trip (ok, ok, it's not essential to have long lashes at the beach, but it is helpful if you're trying to get the attention of that cute lifeguard)
- Seeing any movie based on a Nicholas Spark book (you know you bawled during "The Notebook," admit it)
If you have an "essential" event coming up, check out these top 12 waterproof mascaras. Our readers say they made it through laps at the pool and full-on emotional breakdowns with nary a smudge or flake.
• Waterproof mascara can be tricky to remove -- but not with one of these top products.
• Don't cry if you accidentally bought one of these 13 worst mascaras instead -- that's why stores have return policies.
• I see a truckload of mascara in your future -- if you win this $5,000 Sephora shopping spree.