Studio at Fred Segal Wants to Help You Clean Up Your Act

Posted by Charli on November 7, 2008 at 08:27AM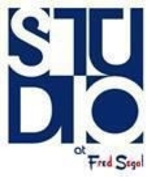 Wondering what to do with your looks for the holiday season? Well, with help from STUDIO at Fred Segal, you can wow your friends, family and coworkers with advice from the world's best hair, skin and makeup experts!
It all starts with a fresh palette of great skin from Liz Earle of Liz Earle Naturally Active Skincare, "Britain's best kept beauty secret."
Then get healthy, shiny hair with paraben-free and natural vegan haircare products by Bureau #4, followed by the season's most flattering makeup colors especially chosen for you by Stila pro artists.
To top off your makeover-esque experience (and get ready for holiday shopping season!), Whish will provide a stress-reducing hand massage.
Event Details
When: Saturday, Nov. 15, from noon to 5 p.m.
Where: At STUDIO at Fred Segal, 500 Broadway, Santa Monica, CA 90401. To make a reservation, call (310) 394-8509. You'll receive complimentary product samples with your appointment.