Score Holiday Deals in Your Jammies

Posted by Sarah on December 4, 2009 at 02:08PM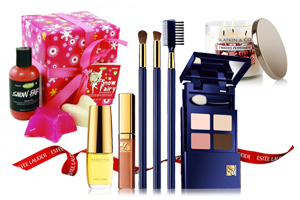 Happy Thanksgiving everyone! After you get your fill of Turkey, stuffing and mashed potatoes (my fave!), it's time to get down to business.
No, I don't mean dropping the pounds we just packed on (seriously, there's not much point in trying with all the leftovers hanging around), I mean holiday shopping!
Now, maybe you already got a jump on your holiday shopping (like this guide suggests), but for the rest of us, we can take advantage of these deals! Some of them are only for Black Friday, so you'll need to act fast, but the rest run through the holiday shopping season (perfect for all us procrastinators).
Check out a few that won't last long below, or click here to see all the fabulous discounts we found.
LUSH is offering awesome gifts with purchase on Black Friday, check them out here. Wondering what LUSH goodies your friends and family would love? See what our readers recommend here.
You could snag a gorgeous silver clutch at Sephora (if you're a Sephora Insider) for spending as little as $25 -- which is not hard to do there with all the amazing products they have (like these). The offer is good while supplies last, but considering how cute the bag is, that won't be long, so hurry!
Here's one that'll be available all through December: Neutrogena has set up an entire Web site devoted to holiday sales! You can get discounts on all your favorite products … for your friends …and family … not yourself … riiiiight …
Check out tons more deals here! Happy Shopping!