Our Little Version of Oprah's Favorite Things

Posted by Kristen on December 23, 2008 at 03:11PM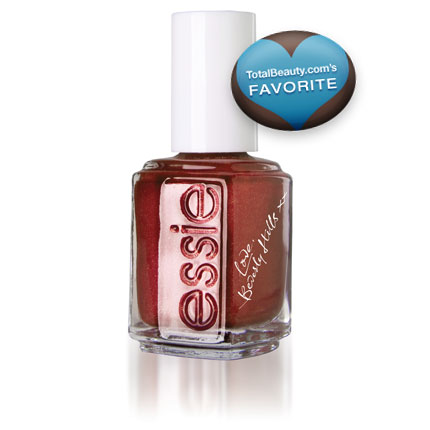 We clearly don't have as much clout as Ms. Winfrey, but that's not going to stop us from sharing our list of coveted items. So without further ado …
1. Essie "Love, Beverly Hills xx" Nail Polish: Maybe our LA address makes us biased, but the red/gold (real 24k) polish is gorgeous.
2. Bumble and bumble Bandballs: A too-cute ball of 100 colorful hair elastics. They're practically sold out everywhere though -- boo!
3. Aussie Opposites Attract Styling Mousse: Absolutely no crunching or stiffness, and you can't beat the price.
4. Philosophy Holiday Angel: Calorie-free treat alert! This three-in-one smells like angel food cake and adds gold shimmer to bath water.
5. Tube-forming mascaras: They give amazing length and definition and come off easily. Our fave: Clinique Lash Power.
6. Redken Blow Away 09 and Iron Silk 07: The new heat stylers were faves of stylists backstage at fashion week where hot tools reign.
7. B-named perfumes: Chanel Beige and Benefit B-Spot stole our hearts, we can't stop spritzing.
8. Kiehl's Gentle Exfoliating Body Scrub: So creamy with ingredients like Aloe Vera and Chamomile. We dig the Pear scent.
9. Sally Hansen Natural Beauty inspired by Carmindy line: Cheap, paraben-free and colors that look great on everyone. Need we say more?
10. Liz Earle Cleanse & Polish Hot Cloth Cleanser: Really? A cleanser? Yeah! Don't knock it until you try it
• Haven't had enough? More faves here
• Mad we left out Neutrogena? See their best products