Nelson J Salon Gives Bloggers Royal Treatment

Posted by Charli on May 21, 2008 at 04:56PM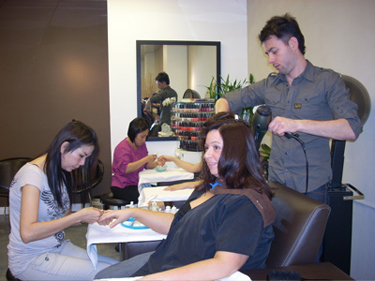 TotalBeauty.com kicked off its first annual blog summit today by welcoming early bird members of our blog network with mani-pedi reflexology sessions, deep conditioning hair treatments and blowouts courtesy of the staff at the Nelson J Salon in Beverly Hills, Calif.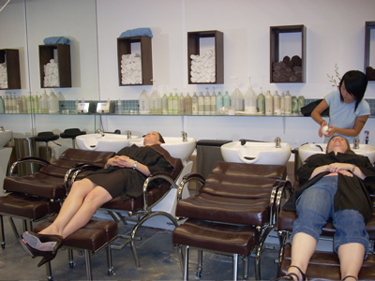 The entire staff was gracious enough to treat guests to light scalp massages and deep conditioning treatments at their super-comfy shampoo station, above, complete with chairs that reduce pressure on the neck by allowing you to stretch out almost horizontally. (Genius!) Everyone's hair -- no matter the texture -- turned out rich and soft thanks to the evening's magic ingredient, acai oil, found in Nelson J Brazilian Hair Masque: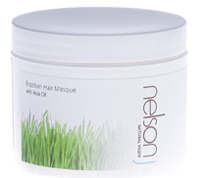 And of course, our edit team couldn't resist squeezing in a little pampering. (There's Nelson, below, helping TotalBeauty.com Senior Editor Kristen Giordani get a gorgeous blowout!)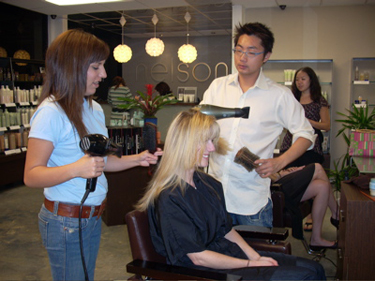 Thanks to Nelson J Salon for treating us like queens for an evening. We're looking forward to tons of fun beauty events this weekend, so stay tuned for more coverage!