Nail Art: A Do or a Don't?

Posted by Sarah on December 4, 2009 at 02:08PM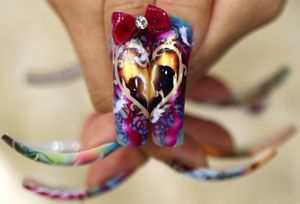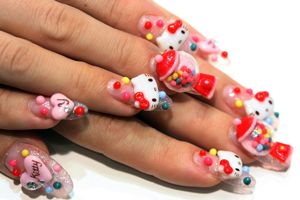 While we were indulging in turkey leftovers, Tokyo was hosting their Nail Expo. The annual event has more than 50,000 visitors and I can see why. These nails are amazing! Granted, I wouldn't necessarily wear most of them in my every day life (way too much typing and nail biting for that to be feasible) but you have to admit that they're quite cool to look at.
What do you think, is nail art (granted in more subtle form) a do or a don't? Should we stick with straightforward polish, or is it cool to branch out a bit more?
• The Japanese aren't the only ones embracing this trend; check out these wacky celebrity nails.
• Want cool-looking nails without spending a fortune on trendy shades? Help is here.
• Take this quiz to find the perfect nail look for you!
Images: Getty Images