Most Requested Celebrity Hairstyles of All Time

Posted by Kristen on August 11, 2010 at 05:41PM

Me: "My boyfriend just broke up with me"
My stylist: "Don't worry, I've got scissors, and they fix everything"
Me: "Alright, give me the Meg Ryan"
Six weeks later …
Me: "I'm bored"
My stylist: "Don't worry, I've got scissors, and they fix everything"
Me: "Alright, give me the Mia Farrow"
Sound familiar? I can't be the only one chopping off my hair after every break up. I admit, I'm a sucker for a "breakover" (that's a makeover post breakup for all you jerks in happily committed relationships). And I'm surely not alone in bringing in pictures of cute celebrity pixies during every lull in my life, right? You do it too. No, really, you do. Because you and I both know that our hairstyle says something about us (take this quiz to see what your hair is saying about you) and according to famous celeb hairstylists Sally Hershberger and Edward Tricomi, everyone and their mom apparently wants their hairstyle to say "celebrity" and comes in toting pictures of these 10 most requested hairstyles of all time.
Here are some of the styles that women, over and over again (year after year), ask for:
The Farrah Fawcett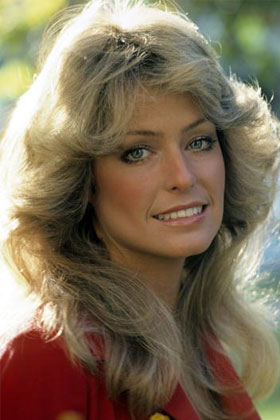 Surprise, surprise, Fawcett's flamboyant feathered hair is still requested in salon chairs across the country. "People will forever talk about Farrah Fawcett's hair. It was so feminine and the layers were genius," says Hershberger. She was the "classy, spokesmodel for hair" of her generation, says Tricomi.
The Gisele Bündchen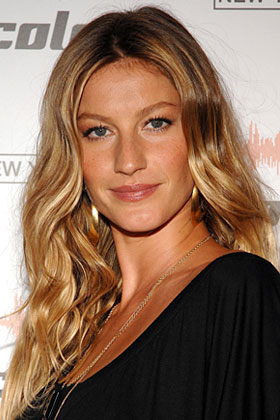 Perhaps the updated version of the "Farrah" is Bündchen's beachy waves. They are already the go-to look for all Victoria's Secret's models nowadays, and are constantly seen recreated by celebrities on the red carpet. So, why does Hershberger say so many women request this style? Because it "is the most timeless, sexy, natural style" and it's versatile -- can be worn up, down and braided," she explains.
The Mia Farrow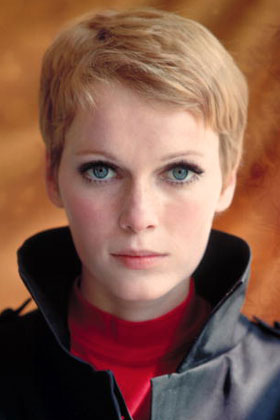 Ahh, the pixie: so perfect for a dramatic change. Farrow's blonde tomboy-style, which was created by Vidal Sassoon, was adored in its time for its simplicity and still is because it is "sooo easy and so fresh," says Hershberger. Celebs of today are bringing back this once super-trendy cut as we've seen it recently reappear on Michelle Williams.
The Victoria Beckham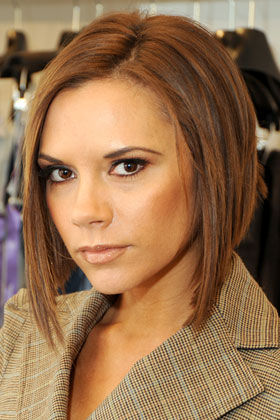 Posh's sleek cut not only lives up to the former Spice Girl's pseudonym, it has come to define it. Tricomi says her short and polished look continues to be a hugely requested style. Hershberger loves it because it "can be worn sleek or tousled," so it is super easy for women to play with.
The Jennifer Aniston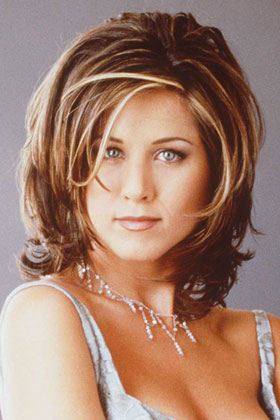 Or the "Rachel" of course made the list. Jennifer Aniston is pretty much the hair icon of the '90s and according to Tricomi "the most requested hairstyle of all time." The perfectly layered bob framed her heart-shaped face and made the "Friend" relatable to so many women. "Everyone wanted this style," says Hershberger.
Check out five more most requested styles of all time, some will definitely surprise you.
• Not ready to turn to the scissors for solace? Check out five different ways to wear your hair now.
• While these celeb cuts are totally copycat-worthy, these worst celebrity hair trends should be avoided at all costs.
• And check out some of these dramatic celebrity makeovers, proving even stars like to mix things up when boredom strikes.
• See more hairstyles and get hair care advice here.
• Want in on a little beauty discount secret? See how to get great deals and offers on beauty products here.
• Keep up with the latest in beauty -- follow us on Twitter, add us on YouTube and friend us on Facebook.