Katy Perry Stands by Her Man and . . . Looks Like Him?

Posted by Anna on January 11, 2010 at 05:41PM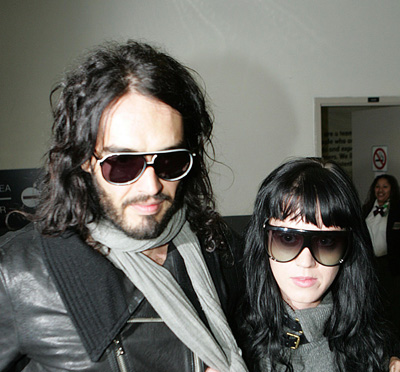 I admit I am constantly influenced by my friends: how they dress, wear their hair/makeup, but rarely do I start taking beauty or fashion cues from my boyfriend. There are always however the cases of the famous celeb look-a-likes (think Dita Von Teese and Marilyn Manson or Heidi and Spencer Pratt) and according to research the more time you spend with your partner the more you start to look alike but that's only after a significant amount of time together! So if after years of marriage I start to resemble my husband, I will find that acceptable but why does Katy Perry already, after only three or so months of dating, look like her fiance Russell Brand?
We at Total Beauty have always loved Katy's up-beat beauty. Her spunky look is usually bold and bright but photographs of her in London with Brand this past weekend were quit to the contrary. Perry went from looking extremely dolled up with her retro-chic updo's, bright pink and red lipsticks and big flirty lashes to no makeup, grey tones and scruffy, shaggy looking hair. We much preferred this makeover for Katy than the latest.
While looking like your boyfriend isn't acceptable, looking like your mom is awesome! Check out these celebrity mother and daughter look-a-likes.
Katy, by all means, love the way your boyfriend looks but don't look the way he looks.