Just Me, or Do People Wear Dorky Beauty Trends at Your Office?

Posted by Kristen on December 4, 2008 at 05:07PM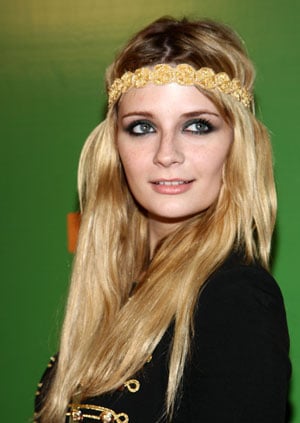 I think I looked like a complete tool today at work. See, I wore my headband like this -- inspired by Mischa Barton and, (ohh, why lie?), a funky bartender who looked like the third and long-lost Olsen Twin.
A long-standing vet of many cutesy hippie hairstyles, I thought I could pull it off. I shoulda been clued in when the receptionist told me, "The roaring '20s are holding on line one."
But I wasn't. Only when the CEO (a dude) conducted a staff meeting while wearing a headband (stolen from our beauty closet), certain he was "missing out on some kind of 'theme' day," did I slink back to my desk and do this quick style instead.
What did I do so wrong? Is this one of those looks only celebrities can pull off?
* If you're not into hippie hair, maybe this braided style is more your thing
* Oh, who doesn't love cute hair accessories??