Hayden Panettiere's New Long Red Hair -- Love It or Hate It?

Posted by Kristen on March 10, 2010 at 11:16AM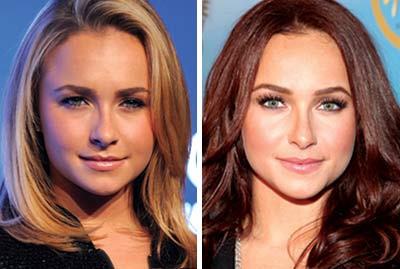 Our favorite "Heroes" star got a makeover ... so what do 'ya think? Do you like the red hue and extensions? What's the deal with extensions anyway -- practically everyone in Hollywood has them (check out freaky extreme ones here). What's the point of ever cutting your hair if you're just going to add extensions immediately afterward? Sorry, I digress. Anyway, would love to know your thoughts about Miss Panettiere's new look.
• Are you a sucker for makeovers like I am -- see a ton more celeb transformations here.
• Wish you could make yourself over? You can! Just be sure to use one of these top-rated at-home hair colors.
• Into the red hair trend? See other celeb redheads you can aspire to look like here.
• Keep up with the latest in beauty -- follow us on Twitter, add us on YouTube and friend us on Facebook.