Has Celebrity Plastic Surgery Gone Too Far?

Posted by Kristen on April 29, 2010 at 05:06PM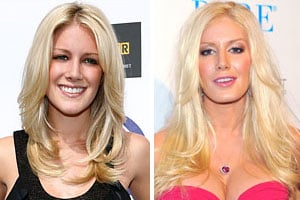 Casting directors and filmmakers are slowly starting to re-examine the plastic surgery aesthetic (monster?) that Hollywood pretty much created -- a la Botox (are you ready for it?), breast implants and beyond … A recent "New York Times" article observed how "it took years for Hollywood to create the perfect woman. Now it wants the old one back."
It brought up Heidi Montag's transformation, and we have to ask: Do you think she looks better before or after all that surgery? And do you think most celebs that have had obvious surgery look better or worse (like the ones below)?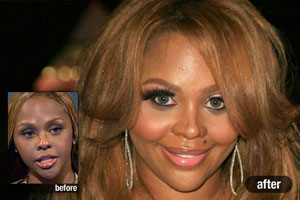 Lil Kim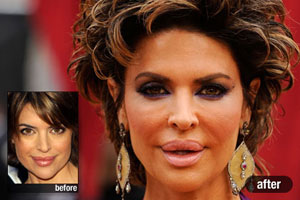 Lisa Rinna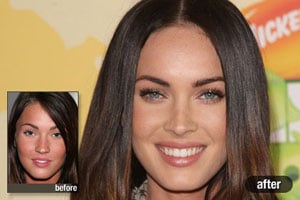 Megan Fox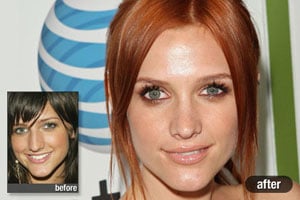 Ashlee Simpson
• Want the 411 on injectables? Watch this Q&A video with a dermatologist.
• Are you anti cosmetic surgery? Try these awesome face perfecting makeup tricks -- no needle required.
• Get tips on skin care and more plastic surgery info.
• Want in on a little beauty discount secret? See how to get great deals and exclusive offers on beauty products here.
• Keep up with the latest in beauty -- follow us on Twitter, add us on YouTube or become a fan on Facebook.
Image of Heidi Montag: left: David Becker/Getty Images; right: Matt Sayles/Associated Press