Gwen Stefani Has Baby Number Two!

Posted by Kristen on August 25, 2008 at 04:52PM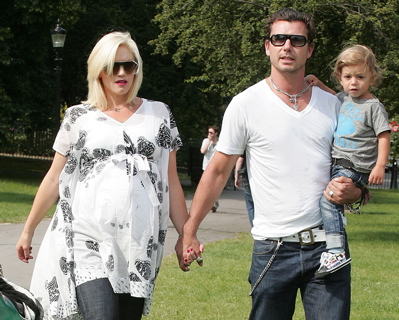 So Gwen Stefani gave birth to baby boy number two. I'm not so sure I like the name choice -- Zuma Nesta Rock -- but I guess it's her right to name her child anything she pleases. I'm a huge Gwen fan so I can't get too down on her. My colleague Sarah swears there must be a competition in Hollywood to see who can come up with the weirdest name for their child -- she may be right!
Anyway, congrats to Gwen and Gavin! And we must admit that even at her most pregnant, Gwen managed to look like the rocker-queen she is. She morphed her signature red lip to a more hot pink-ish hue, which looks amazing with her always platinum hair color. She has a way of looking totally cool and pulled together at the same time. Not any easy thing to do. For more Gwen fun check out some of her greatest hair moments in our Gwen Stefani Hair Photos gallery.