Giving our Bloggers Some Love

Posted by Kristen on May 23, 2008 at 03:08PM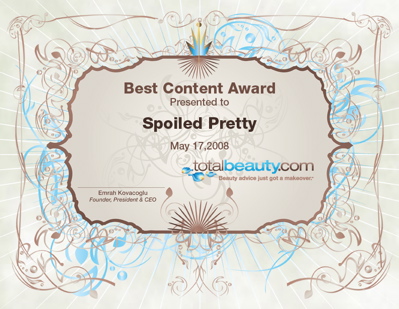 At our TotalBeauty.com Blogger Summit over the weekend, our editors awarded some of the outstanding blogs in our network. If you haven't checked them out, definitely do. I can't get enough of them. Congrats ladies on your stellar posts!