Free Mascara Sample!

Posted by Kristen on April 15, 2008 at 06:03PM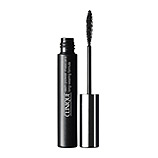 After reading Sarah's entry about her love for the new Clinique Lash Power Mascara, I remembered hearing about a great contest Clinique is having for brides-to-be. Upon getting the info, I immediately sent it to my sister who is getting married in May. Basically if you visit clinique.brides.com from now until June 30 you can get a FREE sample of Lash Power Mascara and put its long-lasting quality to the test. You document your next teary moment (not hard to have one of those during wedding-planning stages) on video and submit it for a chance to win diamond earrings worth $5,000 or a Clinique makeup artist for your wedding day. Or if you don't want to go to all that trouble, you can at least get the sample and review Lash Power here at TotalBeauty.com.