FDA Approves Cloning Skin Cells to Fight Wrinkles

Posted by Sharon on June 27, 2011 at 01:23PM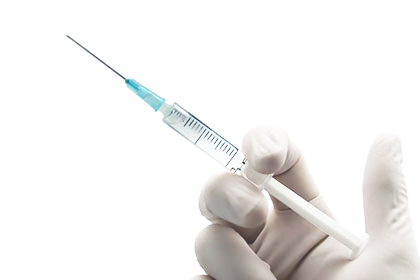 We've successfully cloned an entire sheep and five human embryos. Now, thanks to Fibrocell Science, Inc., we can get injections of our own cloned skin cells to fight wrinkles. What's next? Adamantium-infused bones a la "Wolverine?"
While I'm all for extending youth and the tools that help get us there, the level of our cloning capabilities is, honestly, a bit scary. All those movie scenes and Sci-Fi novels depicting the human race dominated (and destroyed) by intelligent beings that we ourselves created come to mind…
But I digress.
Just last week, the FDA approved of a new type of injectable called laViv, a soft-tissue stimulator made from the actual tissue of the patient. No more silicone injections of foreign materials to achieve smooth, expression-less skin. Now, your very own skin cells will stimulate the production of collagen, which is responsible for your skin's firmness. LaViv is "the first and only personalized cell-based aesthetic treatment," says David Pernock, Chairman and CEO of Fibrocell Science, Inc.
This is how laViv works:
Your dermatologist or plastic surgeon numbs a small area behind your ear and removes three tiny pieces of skin, which are sent to a lab where they purify the cells and clone them into millions of new cells. After those cells cook for three months, they're tested for sterility, frozen in small vials, and stored.
With a day's notice, the vials can be defrosted and sent to your dermatologist's office, where your doc can inject them the very next day. As for the results? These "couture" injectables last at least six months, with minimal side effects (swelling and bruising are the most common). And once you send in your skin cells, your supply of personalized injectables is limitless.
So far this technology is only approved to soften "moderate to severe nasolabial folds and wrinkles" -- better known as your smile lines. But Pernock says that this is just the beginning of aesthetic cloning.
He hopes to continue to advance the cloning technology to treat other areas of the face, the décolletage, and even acne and burn scars. With laViv entering the growing $1 billion annual market of aesthetic injectables, Pernock is confident his company's new technology will change the game. "We think we're going to compete effectively in the marketplace," he says.
While I don't mind getting injections of my own skin cells to banish my ghastly lines, I sure hope there doesn't come a day when I'm walking down the street and run into my very own, personalized wrinkle-less clone.