Claire Danes Shares Her Eyelash Hair Growth Story

Posted by Anna on April 11, 2011 at 05:33PM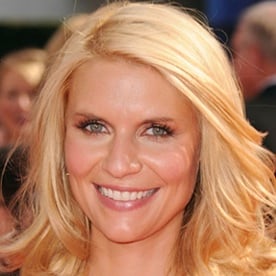 So as you may know, Claire Danes is the spokesperson for Latisse, the FDA-approved prescription-only eyelash hair growth serum that costs about $120 for a 30-day supply (no problemo for movie stars like Danes). And just recently, I got a chance to speak with her about the product as well her fave skin care products and what makes her feel most beautiful.
I have to admit, while I am normally wary of any cosmetic enhancement requiring a doctor's visit to obtain, I've been secretly interested in Latisse. But, I've also been slightly scared off by media hype about it potentially changing patients' eye color. Doctors for the brand say not to worry about it and that it only happens on very, very rare occasions, but I have heard a first hand account of it happening -- so the jury is still out. Basically, if you are considering Latisse, definitely talk to you eye doctor about the risks. Other than that though, I've heard great things about its eyelash enhancing capabilities and it is highly rated by our readers.
So I asked Claire why she was interested -- what made her decide to give it a go?
"Some of my friends had started using it and I was curious. So I met with my doctor and talked about potential risks and benefits. I didn't feel a deficiency, but I was interested in making them longer," she said.
"The change has been quite noticeable -- the length has increased significantly and my lashes have become significantly longer and thicker. [I] saw results in the first month. By the second month, the change was even more impressive. And I get to use a lot less mascara than I used to," she says. "So it has shortened my beauty routine considerably."
When she does use mascara, Danes says she trusts Maybelline. It's the one she has worn since she was thirteen. "It's the mascara found on every set around the world," she joked.
I also wanted to know about her skin care routine, since her skin always looks so dang perfect on the red carpet. She gave me the answer no lazy gal ever wants to hear:
"My skin care is really about looking after myself in a really basic way -- I exercise every day pretty much and try and eat in a balanced way … and I try and get good sleep," she says.
And finally, when I asked her what made her feel the most beautiful (knowing she could rattle off things like her gorgeous skin, her long lashes, her perfect figure or a number of other things, really -- she simply said, "My husband. A good hug from my man."
So there you have it. What do you think? Have you tried Latisse? And are you like Claire? Is it love that makes you feel the most beautiful? I'm easy. For me, red lipstick is all it takes.