Celebrity Makeup Artist Takes Us Bargain Shopping

Posted by Anna on September 7, 2011 at 02:24PM

Trends are always changing, but your income isn't, right? I feel ya. So while I want to run out to buy the new Limited Edition Dolce & Gabbana "The Animalier" Glow Bronzing Powder for 50 bucks (pictured below *swoon*), I can't. So I get my cheap, playful, trendy makeup thrills at the drugstore.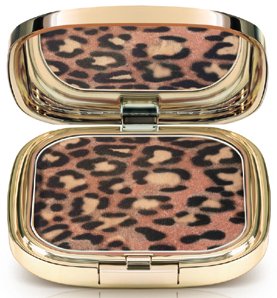 Celeb makeup artist Brett Freedman, as it turns out, is also a big fan of budget-friendly makeup. He took a little stroll down the aisles of the Rite Aid in Hollywood and shared with us his favorite on-trend for summer, must-have options: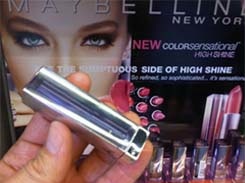 "A true salmon that feels just a touch more interesting than the run-of-the-mill pink," which really hits the summer coral trend perfectly, he says. He also says the formula is a "a great combo of gloss and pigmented lipstick, close to a glaze."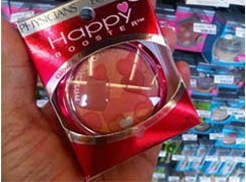 For natural summer radiance, Freedman loves the "slight shimmer" of this blush. "Swirl your brush to combine all the sweet pink shades together and sweep on apples of your cheeks for a 'lit from within' glow," he says.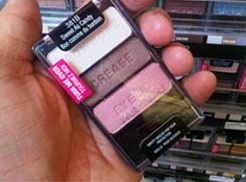 Summer is the perfect time to change up the neutrals, and Freedman says he "always likes a pop of color in shadows." He says this "soft cherry shade" sweetens up any look. "Though it says to use the pink color on the lid, my tip would be to use the champagne hue on the lid and brow bone and use the pink on just the outer corner to add interest and a bit more subtle drama," he says.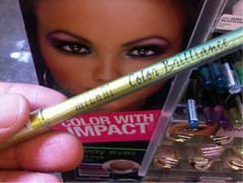 "I'm secretly obsessed with Milani!" raves Freedman. The price is right and he loves how colorful the line is. "The metallic pencils are great paired with a tan or bronzed face. Metallics are great in the summer because they catch light and feel young and fresh," he says. If you want just a touch of modern in your look, blend the colored eye pencils with neutral shadows, he says.