Cast Your Vote for the Best Beauty Products of the Year

Posted by Sarah on December 4, 2009 at 02:08PM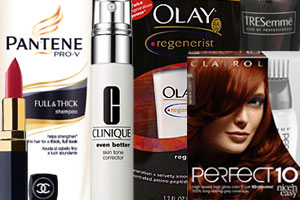 Since it's almost the end of the year (not to mention the end of a decade), I'm sure you've seen tons of "best of" and "top 10" lists for 2009. Well, instead of dictating to you our picks for the best beauty products, we thought of a better idea: why don't you decide?
So for the next month, you can go to TotalBeauty.com and make your case for the best beauty products around. How do you do it? So easy. Just head to our product reviews section, find your fave products and write reviews on them. Or, if there's a product you think is a real stinker, write a review on that as well to keep it out of the running (sounds evil, but as long as you're honest it's all good). At the end of the year we'll gather up the front-runners and declare the winners.
Is there a product you love that you can't find on the site? No sweat, just tell us about it here and we'll get it added in a jiffy. The best part about this: you can write as many reviews as you want, so no need to play Sophie's Choice with products you love.
Stay tuned in the coming months to see if your picks made the cut and find out who the beauty award winners are!