Bridal Beauty: Bridesmaids Do's and Don'ts

Posted by Kristal on May 12, 2011 at 05:12PM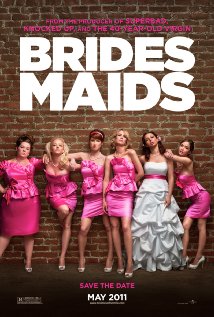 The weather is warming up, love is in the air, and wedding season is just about to kick into high gear. The Royal Wedding got things rolling and now "Bridesmaids" is coming out in theaters this Friday, May 13 to keep our wedding-thirsty whistles wet.
"Bridesmaids" follows Annie (Kristen Wiig) as she pulls Maid of Honor duty for her best friend Lillian (Maya Rudolph). Though lovelorn and broke, she can't say no to her best friend and bluffs her way through the expensive and bizarre bridesmaids rituals as hilarity ensues.
I personally love that this movie is all about the unsung heroes of the big day -- the bridesmaids. From the bachelorette party and bridal shower, to helping with any and all the Do-It-Yourself wedding favors and décor, bridesmaids help make the wedding happen. And while there are tons of bridal beauty tips out there, this week let's celebrate bridesmaids, shall we?
So in this spirit, I chatted with makeup artist Marissa Nemes about bridal beauty, and she gave me these bridesmaid beauty do's and don'ts.
• DO look great, but don't outshine the bride. You're the accessory, not the main event.
• DO "keep skin a little dewy and highlighted so it looks fresh throughout the day and night! Try Benefit's High Beam, $24 on the upper and outer edges of the cheekbones." This lightly highlighted skin will have the bridesmaids looking their best by bringing out natural skin tone, but won't attract too much attention away from the bride.
• DO have similar hair and makeup between all the bridesmaids. Duh.
• DON'T use the same makeup colors on different skin tones. Nemes suggests that "bridesmaids have a similar makeup look, but should not use the same colors." The key is to stick to colors that look good on your skin tone yet still complement the dress and the overall wedding color scheme. "One thing that will work well on all bridesmaids is a cream blush, like Stila's Convertible Colors, $25 which are good for cheeks and lips. The color is pigmented enough to brighten and blend into the apples of the cheeks and they have a beautiful array of shades which suit all skin types."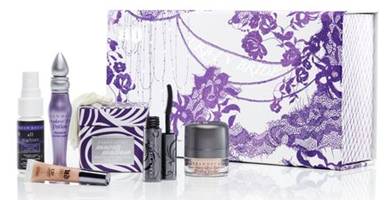 • DO have some sort of day-of-the-wedding emergency makeup kit. Urban Decay just released The Urban Bride Kit, $48 in conjunction with the release of "Bridesmaids." It features Razor Sharp Ultra-Defining Finishing Powder, which creates an airbrushed look to the skin, Super Curl Curling Mascara (a Total Beauty Award Winner!), Urban Decay Lip Junkie Lip Gloss in the nude shade Midnight Cowboy, as well as a tube of their Eyeshadow Primer Potion to keep shadow in place and the All Nighter Long Lasting Makeup Setting Spray to keep makeup in place even after dancing, sweating, crying, and kissing. You can pick up the limited edition Urban Bride Kit at Ulta and Sephora and be ready to save the day should any bridal beauty fiascos occur.
• DON'T worry too much. As a bridesmaid, you may be a little crunched for time between helping the bride, making sure she's calm and collected, wrangling in the flower girl and ring bearer, and putting out any other metaphorical fires that may occur. What do you do if you barely have enough time to do your own makeup before walking down the aisle with your groomsman? Take a second to catch your breath, and remember why you're there: to help your friend celebrate her big day. So what if a hair falls out of place? No need to obsess over it, just remember the big picture.
• If you need to do your bridal beauty routine fast, DO focus on one feature on your face. Nemes suggests, "she should focus on one feature on her face, like a gorgeous lip while keeping the rest of her face fairly natural and dewey. Try Avon's mark Lipclick Full Color Lipstick in Cha Cha, $10." With this full coverage lipstick, a little goes a long way and will definitely save on time. Nemes also pointed out that "she can apply a little dab and blend into a stained look or slick it on for a poppy pout. She will look stunning and very well kept together throughout the wedding."
With these bridesmaids beauty tips in your arsenal, you'll be ready to attack wedding season full steam ahead. Don't forget to have fun and celebrate the love that brought the shindig together.