Blake Lively: Lovely in a Braided Hairstyle

Posted by Kristen on July 31, 2008 at 04:44PM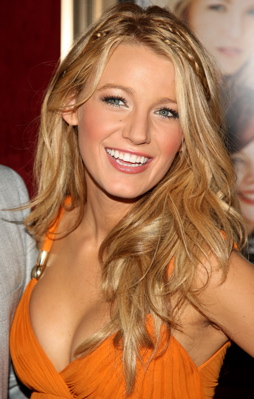 My colleagues here at TotalBeauty.com can attest to my love of braided hairstyles. I sport one weekly. They are a great way to disguise hair in need of washing and to ease the pain of growing out bangs. So today I'm giving props to our favorite "Gossip Girl" Blake Lively for the romantic braided style she wore to the "The Sisterhood of the Traveling Pants 2" premiere. Doesn't she just look lovely?
If you too can't get enough of this braid trend, check out these other celebrity braided styles for inspiration. See 12 Fun Braided Hair Styles.
Images: Getty Images