Bargain Swaps for Oprah's Fave Beauty Products

Posted by Kristen on March 30, 2010 at 06:02PM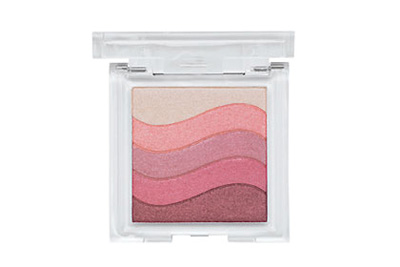 Oprah is an American treasure and I've always fantasized about being able to watch her show (the 'ol day job gets in the way of it though and my TiVo is already maxed out). My mom was lucky enough to be in the audience during a trip to Chicago though. It was a show plugging the film "Mona Lisa Smile" (see Julia Roberts and other celebs' best hot-date hair here), so she anticipated getting some sort of snazzy freebie. Unfortunately she got a lame paint by numbers thingy under her seat -- not even a DVD of the movie! Big bum-mer.
It would have been way cooler if she happened to be in the audience for O's famed "Favorite Things" episode (speaking of faves … check out our editor's favorite mascaras here) -- that way I could have jacked some of the swag from her. But, even though that dream was quickly squashed, there's still a way to get in on the goods that have been featured on O's "Favorite Things" shows -- in a budget-friendly way to boot. How? Check out these shockingly comparable bargain swaps for Oprah's fave beauty things:
Oprah's Favorite Thing: Clarins SPF 30 Sunscreen Cream, $32
O is known for hangin' in the shade when at the pool (which is probably why her skin looks so youthful), but because her beau, Steadman, is a sun-lover, they both invest in good sunscreen to protect their skin from damaging UV rays. See why the queen of daytime TV digs this 'screen.
Budget-Friendly Alternative: Neutrogena Healthy Defense Oil-Free Sunblock, $9.99
Neutrogena Healthy Defense Oil-Free Sunblock does the same thing as Oprah's fave, but it costs a third of the price of Clarins and has a higher SPF of 45.
Oprah's Favorite Thing: Yves Saint Laurent Blush Variation, $45
Gayle King, the Editor-At-Large for "O! The Oprah Magazine" and Oprah's BFF, said on the show, "the thing with Yves Saint Laurent is that we thought the packaging was so pretty and we liked all of the products." Read more about the special marbled blush.
Budget-Friendly Alternative: Physicians Formula Shimmer Strips Custom Blush and Highlighter, $12
YSL's product is sure to make any budget-loving gal blush. This one from Physicians Formula features five coordinated strips of color (see how pretty it is) and gives your cheeks a healthy glow -- for almost a quarter of the price.
Oprah's Favorite Thing: Claus Porto Soaps from Lafco New York, $14
On Oprah's site it says: "The jumbo-sized soaps appeal to the senses with beautiful wrappers and 17 magnificent scents, from honeysuckle to grapefruit fig." See who Oprah thinks they'd be a perfect gift for.
Budget-Friendly Alternative: Mistral French Soaps, $8
Mistral proves pretty packaging and beautiful fragrances like Lafco's don't have to be expensive. These soaps also come in a variety of scents (32 to be exact) and are attractive to boot (see for yourself).
Oprah's Favorite Thing: Clé de Peau Lipstick, $52
Another favorite product from a summer episode, this lipstick garnered a cult following for its ultra lightweight and smooth texture long before Oprah showcased it. Read why O's BFF is a fan of it.
Budget-Friendly Alternative: Benefit Silky-Finish Lipstick, $18
Most people would have a hard time spending more than 50 bucks on one lipstick -- no matter how silky, smooth and slender it is. That's why this version from Benefit is a great alternative. It boasts the same attributes at a much lower price.
• Speaking of lipstick … did you see which ones made our top 10 list? No?! See the top-rated lipsticks here.
• Looking for more affordable and effective beauty products? Here are the 20 best drugstore buys.
• Want even more discounted goodies? See how to get great deals and exclusive offers on beauty products here.
• Give props to your fave products -- cast your "Readers Choice" vote in the TotalBeauty.com awards, like now, because voting ends on March 31.
• Keep up with the latest in beauty -- follow us on Twitter, add us on YouTube and friend us on Facebook.