Amanda Peet's Favorite Beauty Products

Posted by Anna on March 21, 2011 at 05:35PM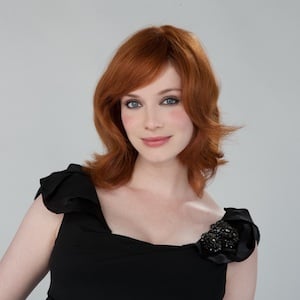 So as it turns out Amanda Peet and I have a lot in common. She was teased about her teeth when she was younger. I was also teased about my teeth. She loves drugstore makeup and I love drugstore makeup. She barely does anything to her face (skin care routine-wise) to look flawless and gorgeous and I barely do anything to my face to look, well, presentable. She washes her hair twice a week and it looks amazing and I wash my hair twice a week and it looks -- greasy.
Alright, so we're not cosmic, kindred spirits, but we do have some things in common. How do I know all this and many more beauty secrets (that I will share below) about Amanda Peet?
Well, thanks to the fact that Peet is the spokesperson for the new Crest 3D White 2-Hour Express Whitestrips, $54.99, I had a chance to sit down and chat with her. And, I found out that we both actually do love this new whitening system -- though I'm not being paid to say that.
Here are some fun beauty facts Amanda shared with me:
• Like I mentioned earlier, she only washes her hair twice a week -- and ONLY washes it. Seriously, she uses no dry shampoo or anything.
• She doesn't even own a hair dryer or a curling iron. I'm not making this up.
• She is a firm believer that "the older you get, the less makeup you should wear."
• So she usually just wears blush and lip balm. Her favorites are CoverGirl Cheekers Blush in Plumberry Glow, $3.99 and Elizabeth Arden Eight Hour Cream Lip Protectant Stick, $17.
• She drinks tons of tea, but doesn't care about its teeth-staining effects thanks to her Crest 3D White 2-Hour Express Whitestrips (wink, wink, nudge, nudge).
• She washes her face with Cetaphil, $4.50. And said that a "high end dermatologist" once told her that Olay does the "most research" so she has used them since and loves the Olay Total Effects Eye Transforming Cream, $17.09, which is basically the only anti-aging skin care product she uses.
• She thinks that Botox and plastic surgery can look strange and isn't ready for it … yet.