A Bastille Day Tribute: Celebrity Makeup Icon, Bridget Bardot

Posted by Kristen on July 14, 2010 at 01:56PM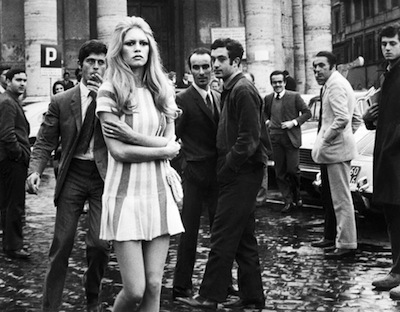 July 14th is Bastille Day, or La Fête Nationale for natives, and this year marks the 130th anniversary of the storming of the Bastille -- you know, the little incident that started the French Revolution and forever changed the world.
Each year celebratory festivities are typically held in the morning on Champs-Élysées Avenue in Paris, in front of the President of the Republic, and are followed by a plethora of parades and fireworks. Don't know about you, but I'm obsessed with Parisian culture (I secretly think I may have been swapped at birth in some kind of shady French child exchange), so during my commute to the office this morning, I had my own little celebration. I had a flaky croissant in one hand and dramatically gestured with the other as I belted out lyrics to La Vie en Rose in my best French accent. For those that aren't quite as enthusiastic about this holiday, I thought it would be fun to do a tribute to an iconic French beauty, the one, the only: Bridget Bardot.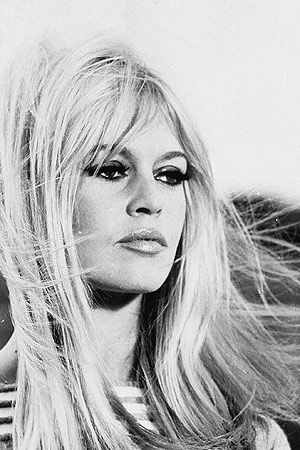 Bridget Bardot, the world famous French actress and model from the 1950s and '60s, is pretty much the Parisian bombshell equivalent to America's Monroe, and is recognized for her voluminous beautiful hair and iconic black and smoky cat eyes. Since Bardot's makeup look is quite possibly the best of retro style (not all retro styles are worth copying as these photos of modern day celebs prove), I thought I'd share a quick Bardot makeup tutorial, so that you too can give a salute to this great nation ... with makeup.
Christina Zilber, Creative Director and Founder of Jouer Cosmetics explains how to achieve this quintessential "sex pot" style:
To get this "classic Bridgette Bardot look," says Zilber, line the inner rims of your eyes with black eye pencil (try NYX Auto Pencil Eye, $3. Next, blend black eyeshadow from lash lines to creases, blending slightly outward at an angle with your brush. Finish the eyes with black mascara or really play up the Bardot style with big, luscious falsies like Shu Uemura Black Velvet Feather False Eyelashes, $25. Skip the blush, but be sure to blot your face with powder to keep skin matte. Complete the look with nude gloss.
• Love the smoky eye look? Take this quiz to find the one that's best suited for your unique eye shape
• And once you find your best smoky eye, watch this video for a detailed tutorial on how to master the sexy look
• Want in on a little beauty discount secret? See how to get great deals and offers on beauty products here.
• Keep up with the latest in beauty -- follow us on Twitter, add us on YouTube and friend us on Facebook.
*Photo credit: Getty Images