15 Ways to Beat the Rush and Shop Smarter this Season

Posted by Sarah on November 11, 2009 at 04:52PM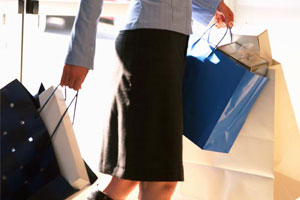 The pumpkins and candy corn have been tossed, and now its time to move on to more pressing matters: holiday shopping. Sure, you could wait until after Thanksgiving and battle the crush of people at the mall … OR … you could check out these tips to easier, stress-free shopping.
I don't know about you, but I would love a holiday season that doesn't involve me frantically buying (and paying way to much for) lame scarves or snow globes or whatever's left a few days before Christmas. This year I'm pledging to shop early, shop smart and not shop often (well, we'll see about this last one, despite the crowds I do enjoy a nicely decorated mall around this time of year). Check out a few of my favorite smart-shopping tips here, here's to making this holiday season the most relaxing ever!
• Step 1, how to shop, complete. Now on to Step 2: What to buy.
• Another fun (ha!) holiday chore: tipping. Find out how to do it right here.
• Holiday shopping would be a cake walk if you won this $10,000 Sephora shopping spree sweepstakes, right?!