15 Products that Will Transform Your Body

Posted by Sarah on November 12, 2009 at 06:25PM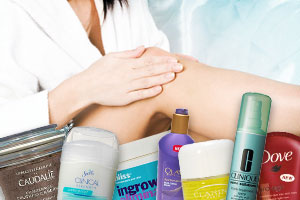 All right, I know what you're thinking: "Uh, hello, it's winter, no one is seeing my body for a good five months, what do I need body-fixing products for?" But seriously, hear me out. A lot of these products -- like miracle-working stretch mark creams and cellulite reducers -- take some time to work. So if you start using them now, then come spring you'll be looking fab from the neck down and ready to face bathing suit season with confidence (keeping up with your exercise and diet are necessary too, but I'll leave that to my girls over at Healthy Living).
So don't wait until the weather starts warming back up to whip your bod into shape, start now with these amazing products.
• I'll admit, some of these miracle workers are pricey. But if you win this $10,000 Sephora Shopping Spree, you can afford all of them and tons more!
• Do you have bigger concerns that a few stretch marks? Get help for them here.
• My cure-all for body woes: this.