Skin Care
14 Best Facial Masks

From Queen Helene to Dermalogica, check out the top face masks that our readers just can't get enough of
No. 11: Queen Helene Mint Julep Masque, $4.71 TotalBeauty.com average member rating: 8.8*

Why it's great: Teens and adults alike love this mask. "It gave my oily pre-teen skin a super clean feeling," says one young reviewer, adding that she is "loving the scent." Other readers appreciate that they can use it as a mask or a spot treatment. And it's no match for hormonal breakouts, according to one user: "Now that I am pregnant, it is the only thing that keeps my acne at bay," she says. "It's affordable, effective and will stay put all night long if you decide to spot treat."

Agree? Disagree? Write your review of Queen Helene Mint Julep Masque here.

Buy Now on Amazon.


*At time of publication

SEE NEXT PAGE: No. 10: Dermalogica AGE Smart Multivitamin Recovery Masque, $49
more stories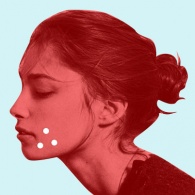 Back
to top