Quiz: Does Your Foundation Suck?
Find the face makeup formula that will finally give you flawless-looking skin no matter the type whether you have dry, oily or sensitive skin
How many times has your foundation looked great at the beauty counter, then "off" the next day? We talked to celebrity makeup artists Gita Bass and Molly Stern and Procter & Gamble senior scientist Sarah Vickery to help you figure out what went wrong. Take the quiz to find out what kind of makeup your skin really needs and get expert tips on making your skin look its best.
Your Results
Quiz: Does Your Foundation Suck?
Your best foundation type is a cream or liquid foundation that offers full coverage..
"A good liquid can be layered to achieve a natural, yet full coverage look while creams will help add emollients to dehydrated skin," says Stern. "Use them with a light hand to avoid a mask look." Should you ever need to lessen coverage, mix it with a tinted moisturizer (Laura Mercier tinted moisturizer, $42) or thin it out with a damp sponge. Look for moisture-rich formulas with ingredients like SPF, avocado and vitamin E to provide protection against environmental damage. Formulas to try: Maybelline Instant Age Rewind Cream Foundation, $9.49; MAC Full Coverage, $27.
TIP: "If your skin is dry and flaky use a gentle exfoliant before you moisturize," says Bass. "Then give your face a couple of minutes to absorb the moisturizer before you apply foundation."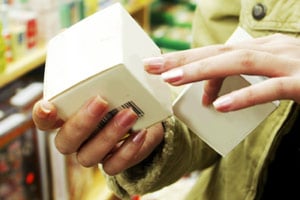 -->