Quiz: Does Your Foundation Suck?
Find the face makeup formula that will finally give you flawless-looking skin no matter the type whether you have dry, oily or sensitive skin
How many times has your foundation looked great at the beauty counter, then "off" the next day? We talked to celebrity makeup artists Gita Bass and Molly Stern and Procter & Gamble senior scientist Sarah Vickery to help you figure out what went wrong. Take the quiz to find out what kind of makeup your skin really needs and get expert tips on making your skin look its best.
Your Results
Quiz: Does Your Foundation Suck?
Your ideal foundation type is a balancing liquid foundation that offers full coverage..
"Balancing foundations generally contain moisturizers like glycerin and 'sebum soakers' like silica shells, says Vickery, senior scientist at P&G Beauty. "The key is to engineer these foundations in a smart way, so they interact with the skin rather than [compete with] each other." Find a good liquid foundation that can be layered to achieve a natural, yet full coverage finish. (Try: Shiseido The Makeup Dual Balancing Foundation SPF 17, $36.
TIP: "For heavier coverage on skin that tends to be dry, look for a creamy liquid [or cream stick] that contains hydrating properties such as vitamin E," says Bass. If your skin tends to be more oily, choose an oil-free formula. Products to try: L'Oreal Ideal Balance QuickStick Balancing Foundation for Combination Skin, $13.99, or Origins Stay Tuned Balancing Makeup, $17.50.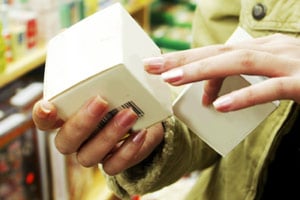 -->