Quiz: Does Your Foundation Suck?
Find the face makeup formula that will finally give you flawless-looking skin no matter the type whether you have dry, oily or sensitive skin
How many times has your foundation looked great at the beauty counter, then "off" the next day? We talked to celebrity makeup artists Gita Bass and Molly Stern and Procter & Gamble senior scientist Sarah Vickery to help you figure out what went wrong. Take the quiz to find out what kind of makeup your skin really needs and get expert tips on making your skin look its best.
Your Results
Quiz: Does Your Foundation Suck?
Your best foundation type is a tinted moisturizer or light, balancing foundation..
"Tinted moisturizers are great as they cover while hydrating ... and they can be mixed with a heavier cream foundation to hide problem areas," says Bass. Ones to try: Shiseido The Makeup Dual Balancing Foundation SPF 17, $36, and Sonia Kashuk Tinted Moisturizer, $11.99.
TIP: To get a flawless look, "apply sheer foundations with your fingers and blend by tapping into the skin, rather than using big strokes which can cause streaking," says Bass. "Alternatively, you can use a foundation brush and then finish by blending with a sponge using the same tapping motion."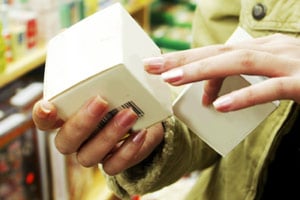 -->