What Eyeshadow Shade Should You Be Wearing?
Take this quiz to find the eye makeup that'll perfectly accentuate your big blues, browns or greens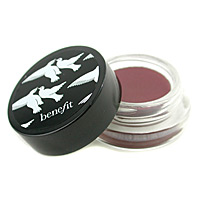 Your Results
You should wear shades from the purple family like plum, lilac, eggplant or garnet
While red is opposite green in the color wheel, purple eye shadows have some red tones in them, which perfectly compliment green eyes.

Try a shimmery eyeshadow like Benefit Creaseless Cream Shadow/Liner in Stiletto, $19 or a matte option like Physicians Formula Matte Collection Quad Eye Shadow in Quartz Quartet, $6.75.

Purple is best for green eyes, but if you're not into it, then go for green on green. Shaw says that green eyeshadow looks great on all eye colors, but will look especially striking on you because it brings out the green in your eyes. Visually, the cool tones in the shadow work with the coolness of your green eyes. The darker the eye shadow you choose, the more the depth of the shade will make your eye color pop, so go for a forest green eyeshadow.
Rate this story|Avg member rating: 7