Nails
The Spring Nail Polish Collections Are Here! 18 Top Picks
The spring nail polish collections have shades so pretty, you'll wish you could get a mani every day this week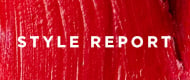 I'm all about bold statements, and here's my latest: Nail art is over.
It's finished. Gone. (But if you must indulge in nail art, these classy
nail designs
will keep your nails sophisticated, not silly).
If you've been paying attention to red carpets and catwalks, you've also noticed that nail art has made a dramatic decline. Even Katy Perry -- queen of nail art -- wore a nude (yes, nude!) lacquer to last month's Grammy Awards.
This sudden shift isn't really all that surprising. I mean, where was there left to go after caviar manis and 3D decals? The answer: back to the basics, of course.
Maybe it's just me, but I was practically standing on my swivel chair singing, "So long, farewell, Auf wiedersehen" to velvet manicures and eye-crossingly busy appliqués. And I couldn't be happier that spring nail polish trends are all about bright bolds and pretty pastels.
To get you back into the classic polish pool once more, I tested out all of the new spring 2013 nail polish collections and plucked out the 6 must-have shades. Are you with me in my rejoicing over the death of nail art? And which lacquers are you most excited to get your hands on this month?
SEE NEXT PAGE: Pale Blue
Back
to top