Perfume  |  SPONSORED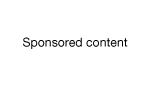 Sure, you love your mom. That's totally undisputable. But that doesn't mean that some years Mother's Day completely escapes your mind and you're scrambling to find a gift for your mom at the last minute.
Avoid all that stress and be 100 percent prepared this year with a gift your mom is guaranteed to love: a gorgeous perfume. A pretty fragrance is the perfect Mother's Day gift because scent is so personal. But instead of spending hours at the department store, spritzing test strips with different perfumes and walking out of there smelling like you were way too spray-happy, just check out our Mother's Day perfume guide.
We've got the perfect scent for every mom. Keep reading to see our favorites and then all you have to decide is which one is just right for your mom.
Consider your Mother's Day shopping done.
SEE NEXT PAGE: Valentino Valentina
Back
to top