Fashion
How to Wear Color on Your Wedding Day
Use these wedding color ideas to make your day as bright as you are
Just because your white wedding dress is traditional doesn't mean you can't wear color on your wedding day. Use these subtle, elegant ideas to add color to your big day.
Vibrant Eyeliner
Although your wedding day isn't necessarily the time to try out risky beauty trends, discreet use of color around your eyes can really make them pop. If you've got blue eyes, reach for a rose gold or copper liner; on green or hazel eyes, try deep plum or burgundy; and on brown eyes, go bold with a gold glitter liquid liner.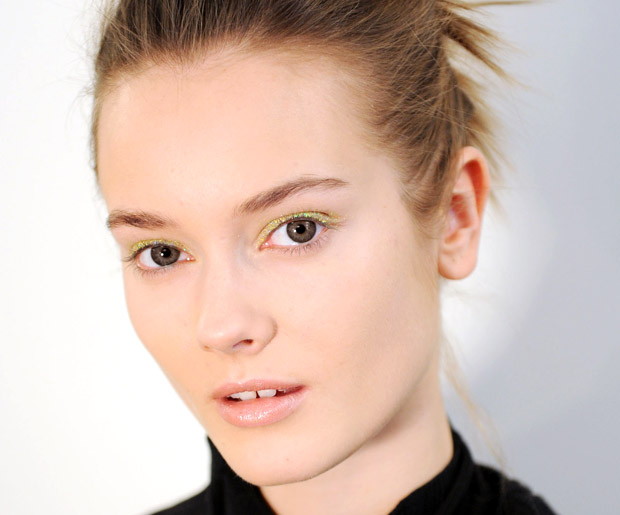 "Something Blue" Nails
Don't restrict yourself to French tips or nude nails just because it's your wedding day. Your nails are the perfect place to fulfill that "something blue" tradition in an updated, non-traditional way.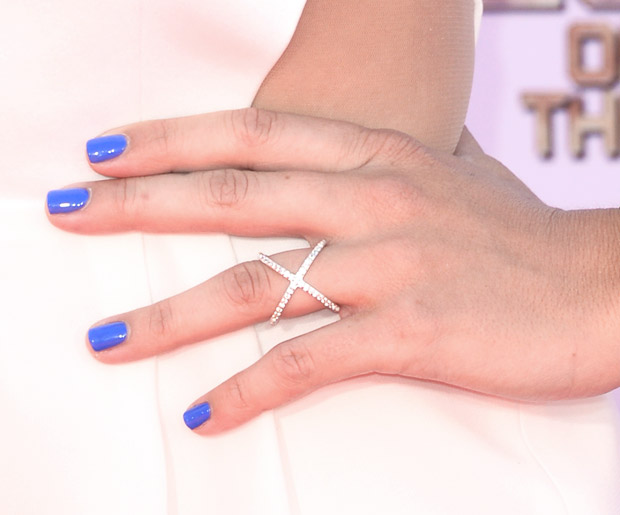 Coordinating Shoes
Your footwear is a subtle way to incorporate your wedding color scheme without looking too matchy-matchy. One option is to choose a shoe that matches the color of your bridesmaids' dresses. Most bridal stores offer a shoe dyeing service; the turn-around time is about two weeks.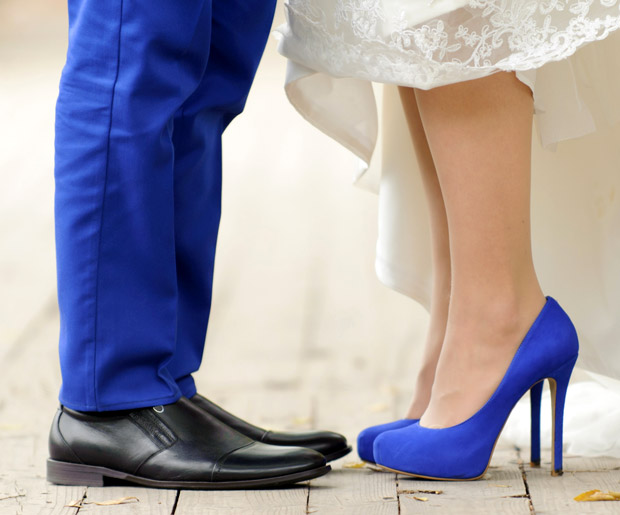 Colorful Hairpieces
Instead of reaching for a bejeweled hair comb, turn to the flowers you're using in your ceremony as hair inspiration. A flower hair wreath is a romantic, colorful replacement for that bulky veil once you hit the dance floor.