Fitness
Victoria's Secret Is Struggling to Sell an Item That's Really Popular at Other Stores
A whole lot of us wear them a couple of times a week. Why, then, is the lingerie destination struggling to move sports bras shelves?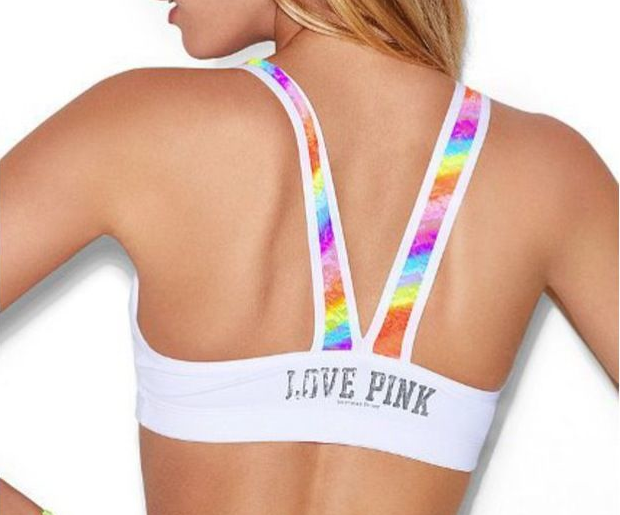 In 2013, replete with Brazilian bombshell Angel du Jour, Adrianna Lima as the "body" of the line, Victoria's Secret added what it was sure would be a slam-dunk to its vast repertoire of undergarments -- the sports bras and training shorts.
"It's a fashion club now," CEO Sharon Jester Turney told us last November as the line launched. "The days of wearing our old workout shorts and ratty T-shirts are over."
Sounded good on paper (Lululemon, anyone?) but real life has proven to be a different experience and the biggest of Victoria's secrets may be that they can't move what they expected to be big sellers.
Now, with flat sales ("We bought enough sports bras to hit a home run, but we hit a double or a triple," CFO Stuart Burgdoerfer admitted last week at an event in New York.), the lingerie giant is re-examining its foray into active wear on the whole.
READ: The Ultimate Couch Potato Workout
They've decided to step away from the catalog-only offerings of things like sweaters, jeans and dresses because, guess what?, no one cares. If they're not in stores, it seems no one's buying; there are enough other shops at the mall that offer those items in real time.
Plain and simple, women (and mortified and/or horny men) head to Victoria's Secret for underwear -- practical or special occasion -- and loungewear, period. And, the company now realizes this, "We know we're most successful when we remain focused on our core," Turney said last month in a statement.
The upshot for the consumer? If you're in need of a new sports bra, V.S. should probably be your first stop. They have a bunch of inventory to unload and that usually means drastic price reductions.