Health
Triple Protection Sunscreen Hailed By Pros as Anti-Aging Holy Grail
New research highlights the efficacy of TBF 50 broad-spectrum sunscreen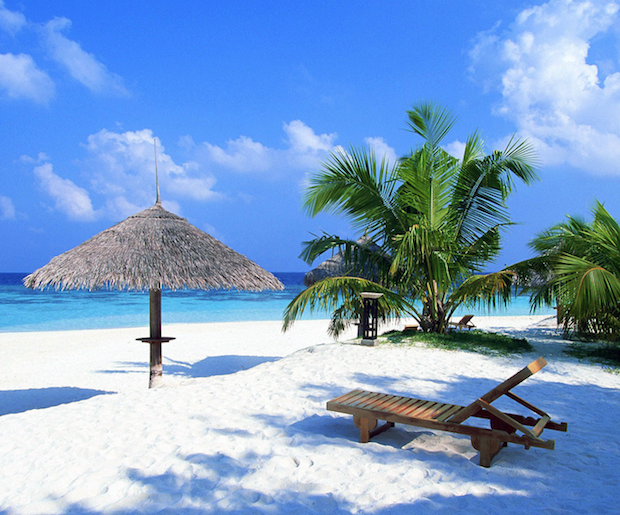 A new clinical study, reported in the Journal of Drugs in Dermatology, hammers home the effectiveness of Triple Protection Factor Broad Spectrum Sunscreen (TBF 50) to prevent sun damage and non-melanoma skin cancers.
"Continued exposure to ultraviolet radiation (UVR) is one of the major risk factors for photo-aging and the development of non-melanoma skin cancer (NMSC)," reports
News-Medical.net
. "Mainstream sunscreens cannot ensure a complete protection against all molecular lesions associated with UVR exposure, making the emergence of TPF 50 a significant advance in preventive science."
READ: 12 Anti-Aging Skin Care Ingredients You Need to Know About
This all comes as very good news to the Elizabeth Arden company which has just announced the launch of its new Elizabeth Arden RX skincare line -- a line that will be available
only
in dermatologists' offices.
The cosmetics giant has rejoined forces with US Comseceutechs, LLC, a skincare company that "develops and sells skin care products into the professional dermatology and spa channels," with whom they collaborated in 2005 when they launched their anti-aging juggernaut,
Prevage
.
Late last week, Elizabeth Arden revealed that the first product they'll release under the RX label will be, you guessed it, Triple Protection Factor Broad Spectrum Sunscreen SPF 50+. As
The Wall Street Journal
reports, "TPF 50, a groundbreaking new anti-aging product, was developed based on a unique combination of protective ingredients including a DNA Enzyme Complex, a highly potent protein protection Antioxidant Complex and broad spectrum SPF 50+ sun protection."
Now, if it would just get sunny out ...