Fashion
Victoria Beckham Is Making Big Fashion Moves
Our favorite former Spice Girl is taking over the fashion kingdom one square foot at a time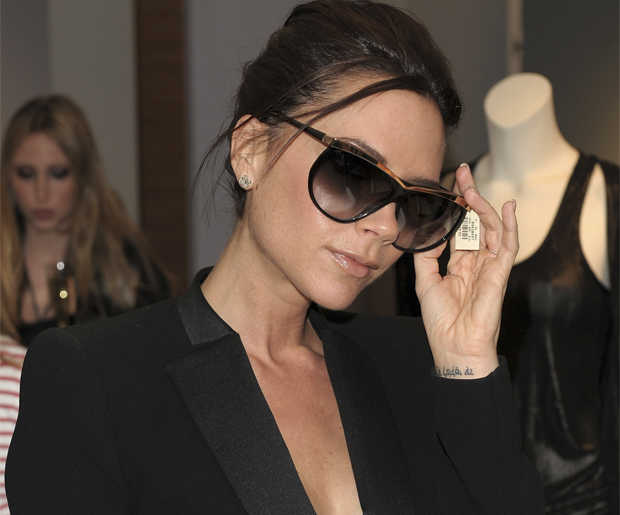 Victoria Beckham has come a loooooong way since her days as a reluctant Spice Girl. The icon formerly known as Posh juggles motherhood, marriage, and a wildly successful fashion line and makes it look easy, all with baby Harper perched on her hip. And now, for the fifth anniversary of her eponymous collection, Beckham is showing us just how literally she takes the phrase "go big or go home."
Unlike Hollywood marriages, five years is nothing in terms of a fashion brand's lifespan -- in fact, it's still considered early days, but that hasn't stopped Beckham from elevating her baby business to a full-fledged supremacy in no time at all. "I'm taking my business very seriously," she assured reporters upon revealing her new expansion plans for the line. This fall, the designer will open her first stand-alone store near London's Dover Street Market. The 7,000-square-foot boutique will offer all of her collections, including Victoria Beckham, Victoria Victoria Beckham, her denim line, and her accessories.
RELATED: Get Victoria Beckham's Look for Less
Beckham may have it made in the shade, lifestyle-wise -- a gorgeous footballer for a husband, four adorable kids, elite social connections, and lest we forget, those
cheekbones
-- but her fierce business sense is nothing to shrug at. She recalls putting together her pop-up shop in Selfridge's on her own, when "the only person there to go unpack boxes, steam clothes, and do the merchandising was me ... I was at Selfridge's at 6:30 or 7 in the morning, or some rather unsociable hour, unpacking boxes and steaming clothes."
That said, we'll tell you what we want, what we really,
really
want: a trip to London Town next fall to check out Victoria's new digs for ourselves. Any takers? [
NY Mag
]