Health & beauty
Stephen Jones Gives Barbie A Holiday Makeover
The famed milliner designed five new outfits for the doll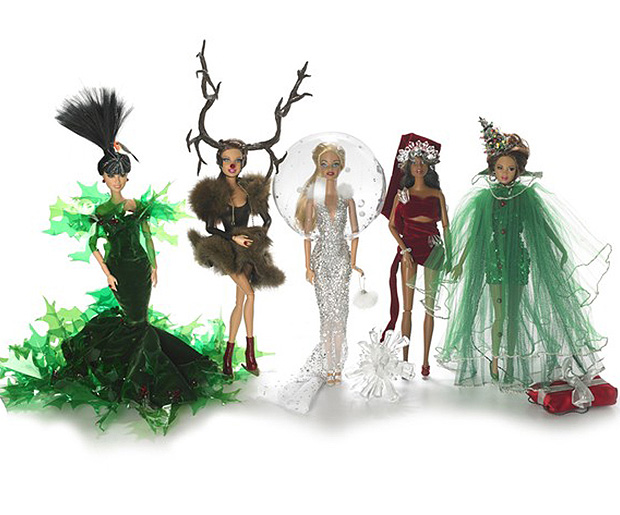 Stephen Jones is a master milliner. He's also a bit of a Barbie fanatic. So he was the perfect guy to design a bunch of a awesome holiday fashions for the doll.
RELATED: Barbie Gets A Real Hair Makeover
Jones came up with five wild designs for the dolls, all on a holiday theme. There's Holly Surprise Barbie, Toffee Ice Barbie, Santa Baby Barbie, Snowglobe Barbie, and Christmas Tree Barbie (phew). "Barbie is the most fabulous private client," said Jones. "She came into the salon for her Christmas morning hat and left with five glamorous outfits! Barbie and I have the same design vision; we love tradition, but have an eye for the future." She also, helpfully, doesn't really critique the designs.
RELATED: This Barbie's Got Back
Past Barbie fashion designers include Burberry, Chanel, Louis Vuitton, and Prada. What an enviable wardrobe! Jones' designs for the dolls, which are priced at a whopping $399, launch at Selfridges London's Toy Shop on November 15. [
WWD
]
more stories