Hairstyles
Star Style: 3 Celebs Undergo Hair Changes
Changing up your look is a big deal -- especially when you're a public figure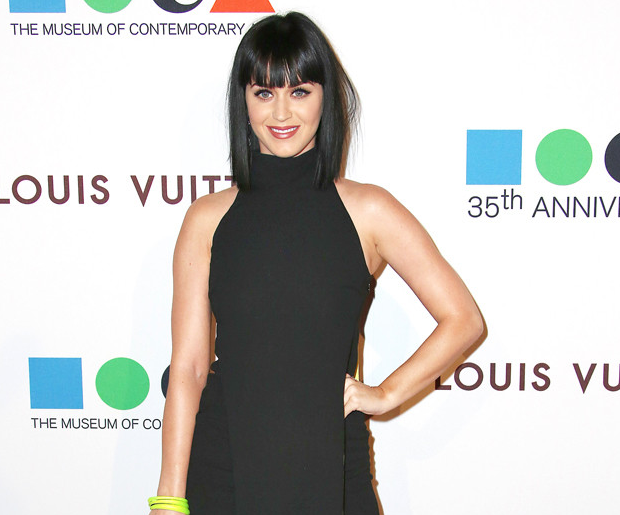 Getting a new cut or color can be any number of things: exhilarating, terrifying, liberating -- and is always a generally emotional experience.
Thing is, you never know till you go whether the new look is really going to suit your face, your style or your personality. Lucky for most of us, when we errantly chop a bang or have too much chardonnay and break out the box color, we have only our family's, friends' and co-workers' "what were you thinking, fool?" looks to contend with. When you're in the public eye, your risks expand exponentially.
READ: If You're Going to Go Purple
Take Katy Perry who, on the heels of her off-again status with John Mayer, had severe bangs cut into her Cleopatra-inspired 'do. Does she like them? Nope. "I kind of cut them in haste and now I want them gone," she says. Not that she's not itching for a change of some sort. "I've wanted to go slime green for a long time," she said at the Museum of Contemporary Art, Los Angeles' 35th Anniversary Gala presented by Louis Vuitton which, coincidentally, happened the same weekend as the slimy
Kids Choice Awards.
. "It's spring time and I think it's time to freshen up my look. I'm really excited, but I hope my hair doesn't fall out," she told
E
!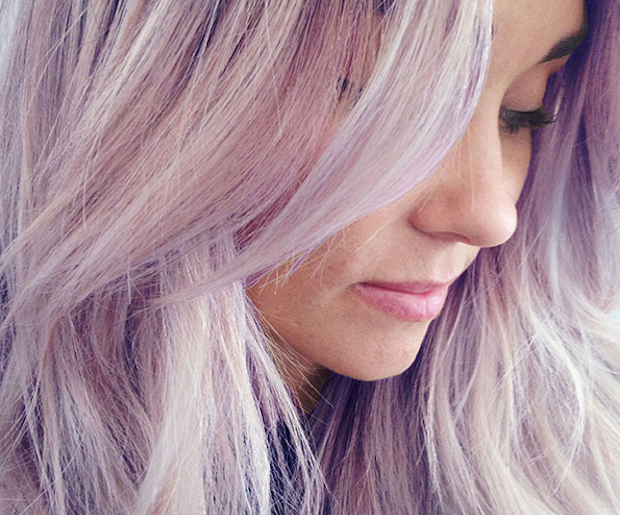 Another star who was looking to mix things up is Lauren Conrad. The former reality babe, who's become a big time beauty expert with legions of devout followers, just took a large leap from her signature ombré look to dye her hair a pastel purple (one of this season's top
hair color trends
).
This was a surprising move, since in the past Conrad has said, "I'm not a big fan of purple as a color! It looks great on (others) not me." That didn't seem to stop the former "Hills" star who says that she used semi-permanent color and will let it gradually wash out.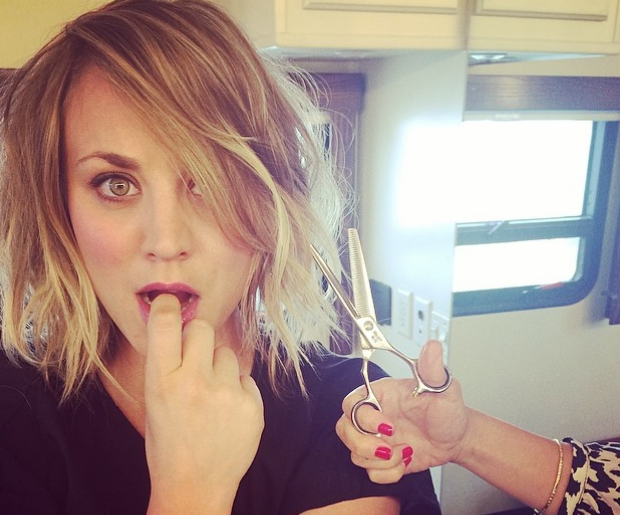 If you doubt you'll ever be brave enough to risk a major change, you can do what Kaley Cuoco did just before the KCAs. Yesterday the Internet was abuzz that, mere weeks after getting married and moving into her dream Laguna Beach mansion, the "Big Bang Theory" star had hacked off her long layers in favor of a trendy lob. Wrong. It was a prank the starlet had played in the spirit of the Nickelodeon awards show. "Kaley saw the media reports, and was cracking up about it," her rep said in response to the wide online coverage the "cut" received. April fools.
READ: The Best At-Home Hair Color Tips