Fitness
Skip to My Loo: The Carefree Way Jennifer Lawrence got her Body Katniss Ready
The Academy Award winner rocked a hard core workout regimen that included some intense child's play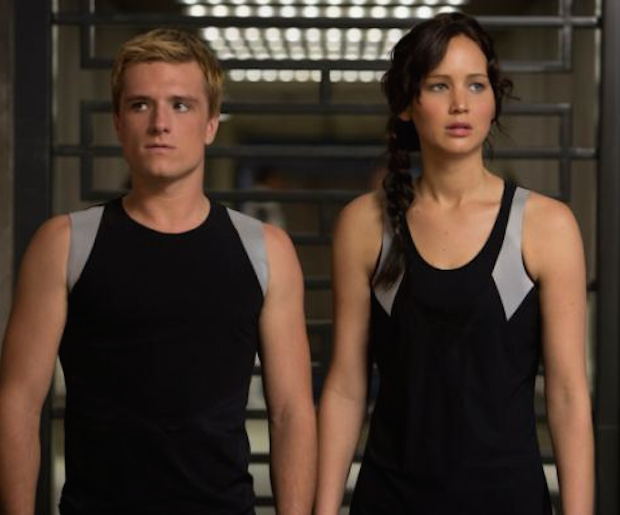 Jennifer Lawrence may be famous for
tripping
at inopportune moments (live Oscar telecasts, red carpet interviews) but it's
skipping
that got her into tip top shape to play the iconic role of Katniss Everdeen in the Hunger Games movies.
In an interview in this month's
Teen Vogue
, her trainer Dr. Joe Horrigan, a chiropractic sports medicine doc who's gotten some of Hollywood's most famous butts to feel some major burn, says Lawrence didn't have a lot of time to get into Katniss shape so they had to optimize her workout routine.
WATCH: 3 Easy Moves That'll Tone Your Legs and Butt
"We didn't think she should be gaunt, because Katniss eats in the books," Horrigan said back in 2012, "[they] just came to the conclusion that Jennifer, who's already in good shape, should be leaner." How'd they accomplish
that
? By having her
skip
.
In fact, while most might opt for spinning or running or even the elliptical, the carefree childhood pastime became Lawrence's go-to for the cardio portion of her workout regimen. 20 minutes of intense skipping followed a 5-10 minute warm-up and she was on her way to leaning out.
As for building lean muscle, Horrigan had her do a high intensity circuit (a series of exercises done in a row or, circuit) workout that incorporated push-ups, squats and sit ups -- 10-15 reps in 30 seconds, then onto the next exercise.
Horrigan also got the famously un-motivated to exercise Lawrence, 23, into yoga on her "off" days. "We did a very low intensity workout with very low volume to let her body recover once or twice a week," he recalls of his work with the actress who's been vocal about her "I'm never going to starve myself" stance on being Tinseltown skinny.
READ: Butt-Firming Yoga Poses You've Got to Try Now
And, despite not being a gym rat in her "real life," Lawrence, unsurprisingly given her reputation for being a consummate pro, was nothing if not dedicated; "Jennifer was an utmost professional," Dr. Horrigan told the magazine. "She was never late. She never missed a workout. She never complained. She did everything that was asked of her and she usually did so with a smile."
"The Hunger Games: Mockingjay" Part. 1 hits theaters November 21. Skip, don't run, to the theater.