Health & beauty
On Second Thought, Kesha Would Like to be Pretty
The newly dollar sign-less popstar has decided to embrace her genetic jackpot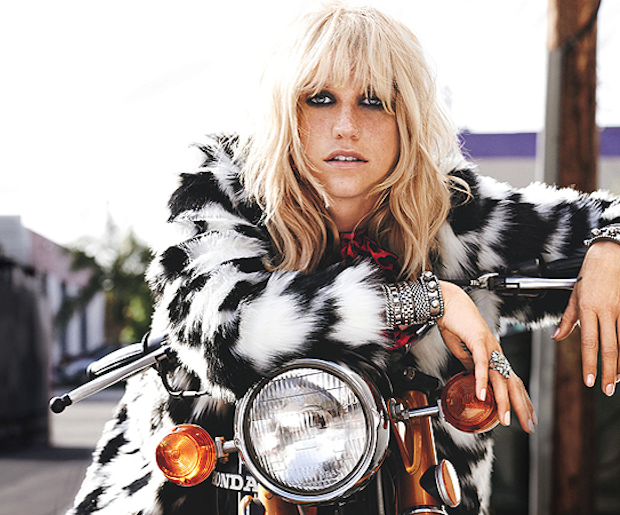 Rehab was good for former party girl,
Ke$ha
Kesha; since receiving treatment for an eating disorder, she's 86'd the $, fallen in love with a new guy and "eliminated negative influences" from around her. All in all, getting help and confronting her issues head on was a smart move for the 27-year-old rap-ette.
READ: How I Get Sexy Beach Hair in 6 Simple Steps
She's also seen the light when it comes to embracing her God given good looks. "I remember thinking, I don't want to be pretty. Don't call me pretty," Kesha, in a new interview with
Teen Vogue
, says of her former badass persona. "If somebody called me that, it was almost offensive -- I would put on more eyeliner or draw things down my face. There was a defining moment about six months ago -- I think it was a breakup -- where I decided that maybe I do want to try to be pretty. I want to just try."
READ: Get Beach Sexy Hair in a Bottle
Mission accomplished. In a new photoshoot for the glossy magazine, the Tik Tok singer looks downright Patti Hansen-esque in all her beach-blonded, freckle-faced, glory.
"My whole message is to love who you are and accept all your beautiful imperfections. When I felt I was slipping into unloving territory with myself, I knew I had to listen to my own advice and correct it," Kesha says. "I have a public persona where I need to be fun all the time, and I refuse to be a hypocrite. I felt I needed to get help, not only for myself but also for my fans. My worst fear in life is to be fake."
more stories