Makeup
In 'n' Out Beauty Bars: Would You Pay $50 to Have a Pro Do Your Makeup?
Following the DryBar example, a new generation of makeup application salons are sprouting up across the nation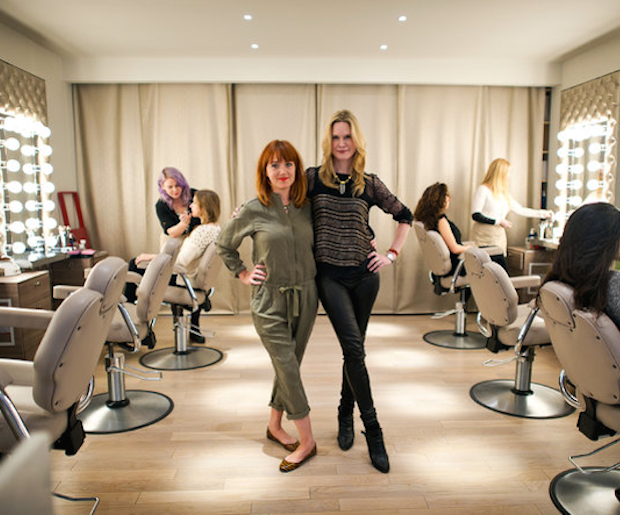 She may play an assistant district attorney on Law & Order: SVU" but in real life actress Stephanie March is a shrewd businesswoman.
After years of enjoying the perks of being professionally made up for her on-air gig ("My lawyer makeup was like me only better, which was a revelation to people who saw me after work," March told the
New York Times
), she had an idea.
READ: 10 Secrets I Learned at Makeup Artist School
Realizing that "regular" women who want to get their makeup done professionally have limited options -- hire someone (usually expensive) to come to your house or head to the department stores makeup counters and face the hard sell (as well as be pigeon-holed into the specific brand's signature look). Why not follow the Drybar business model -- a salon that offers nothing but a niche service -- and open a shop that only did makeup?
March's makeup artist on the show (and now her business partner), Rebecca Perkins, recalls, "We heard feedback from her girlfriends who wished they had a makeup artist to touch them up before they went out the door."
The entrepreneurial duo moved quickly on the concept and, in late 2013, opened Rouge New York; a salon that offers a menu of makeup services ranging from the $50 natural "You ... Only Better" look to the $75 "Total Polish" for extra special nights when an ultra glam face is de rigeur. Rouge also does facial waxing, tattoo coverage and false eyelash application.
Apparently, the concept of a makeup application destination strikes a chord with women; another store, Pucker, is open in New York and there's Blushington is Los Angeles and Dallas that all offer similar packages. If the proliferation and popularity of Alli Webb's Drybar, which now has 35 locations nationwide, is any indication, there'll be a quick touch up salon near you in no time.
Is this a service that appeals to you? Would you try it? Or, are you confident enough in your own makeup application skills to not require the assistance of a pro?
READ: 20 Clever Way to Organize Your Makeup Clutter