Fitness
Willpower Waivering 3 Months Into Your Resolution? Kick Start Your Regimen With ...
Two new-fangled exercise classes are vying for your unconditional love and devotion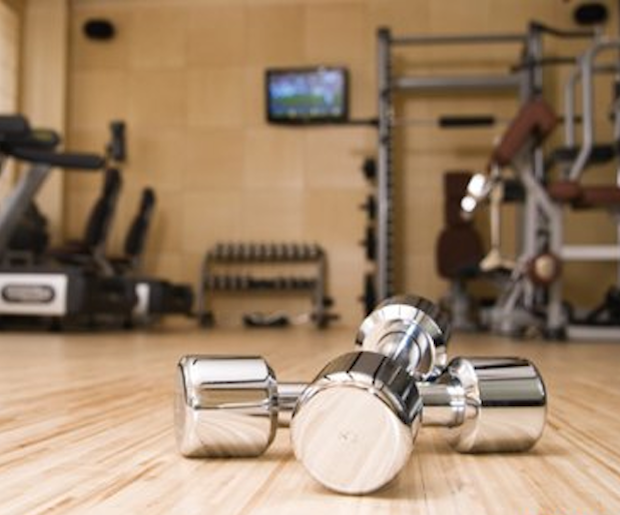 If the luster on your New Year resolution of trimming down and toning up has faded to a muted shade of "Yeah, I don't care," maybe you just need to inject some newness into your exercise routine.
Lucky you! There happen to be two novel workout classes clamoring for your jiggly butt's rapt attention.
First up,
Piloxing
. A high-energy Pilates, boxing, dance combo that, as
The New York Times
reports, claims "Sleek, sexy, powerful" as its motto/mantra -- one that participants are urged to proclaim at different intervals throughout the class.
Created five years ago by Viveca Jensen, a Swedish jazz dancer who landed in Los Angeles, the practice came about when Jensen combined what she'd learned at boxing class with her favorite Pilates moves. The program "uniquely blends the power, speed and agility of boxing with the targeted sculpting and flexibility of Pilates."
READ: Why I'll Never Do CrossFit Again
"In the beginning, people said, 'Hmm, that's not Pilates,'" Jensen, who enjoys the concept of melding a traditionally masculine workout with that of a feminine one, tells The Times. "But I do believe that Joseph Pilates would approve."
Joe P., who passed in 1967, might very well have supported the concept but, in his absence, a whole lot of Pilates teachers and devotees see the hybrid as nothing short of blasphemous. "There's no mind-body connection whatsoever and Joe wouldn't have ever wanted music," Jennifer DeLuca, who owns a studio in Brooklyn, says. "It just looks like a very industrious lady working to make a career for herself. I'm sure what she's doing creates really tight butts, and a lot of people want tight butts, but to call it Pilates is a stretch." Mee-Ow.
With or without DeLuca's endorsement, 36 countries now have Piloxing classes with more than 7,000 certified instructors having taken Jensen's 9-hour training class. The majority of Piloxers (I'm assuming that's a word) are in the U.S., so if giving it a jab sounds appealing, a quick Internet search should yield any local classes.
Now, if Piloxing won't lure you away from those Cheez-y Poofs, maybe
Fitwall
will?
A super-hi-tech workout, Fitwall incorporates heart rate-monitoring iPads and stainless steel "vertical training modalities" (Fitwalls) into a 40-minute class focusing on strength, cardio and flexibility.
READ: 7 Major Workout Mistakes That Keep Advil in Business
Looking like a cross between a filing cabinet and something out of Woody Allen's "Sleeper," a Fitwall is a 7-foot tall structure that has four stationary foot rungs and four handgrips. Five levels of resistance tubing and sundry wrist and ankle grips can be incorporated as desired to increase the difficulty of the 14 fundamental movements (squats, pull ups, calf raises, etc.) that comprise each workout.
The motto at Fitwall classes? "You are the machine." (Just a
smidge
more hard-core than that of Piloxing.)
Check out videos of the two workouts below to see whether maybe, just maybe, either can blow some wind back into your U.S.S. Resolution's sails.