Health & beauty
Photoshop Fail: Kerry Washington's Confusing Lucky Mag Cover
What happened to Olivia Pope?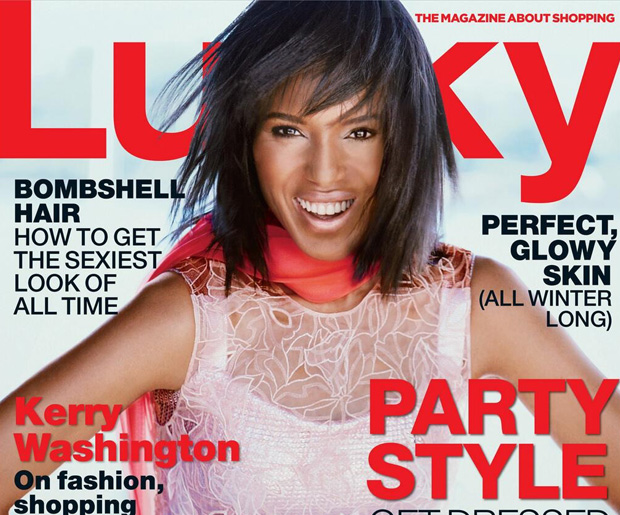 Kerry Washington is one of the most beautiful women in the world and she's appeared on dozens of magazine covers (we're particularly partial to the August 2013
Vanity Fair
pool cover) looking really great.
RELATED: The Evils of Photoshop Made Evident
But this latest cover of
Lucky
magazine? We're really not sure what happened. Kerry hardly looks like herself. The planes of her face seem to be flattened, her eyes seem narrower and closer together. And the entire image looks like it's been washed with the Photoshop clone stamp tool.
RELATED: No Airbrush. No Photoshop. Get Flawless Skin Right Now
And we're not the only ones who are wondering. Dodai Stewart over at
Jezebel
said "She looks like a White Walker frost zombie Photoshopped to within an inch of her life." Charlotte Cowles at
The Cut
said, "She appears to be lit from below and slightly to the right, giving her face odd shadows and creating a flattened, blown-out look. The overzealous undereye concealer doesn't help matters. And as for her hair -- wind machines are great, but looking like a helicopter is about to land on your head is not."
But Kerry was into it, tweeting the cover image with the caption "WOOHOO" after it was released by
Lucky
editor Eva Chen today. So maybe we should all get over it, huh?
What do you think of Kerry's cover?
more stories