Perfume
Fragrance Foundation Awards: Which Came Out Smelling Like a Rose?
Clap along if you feel like the winningest perfumes deserved the accolades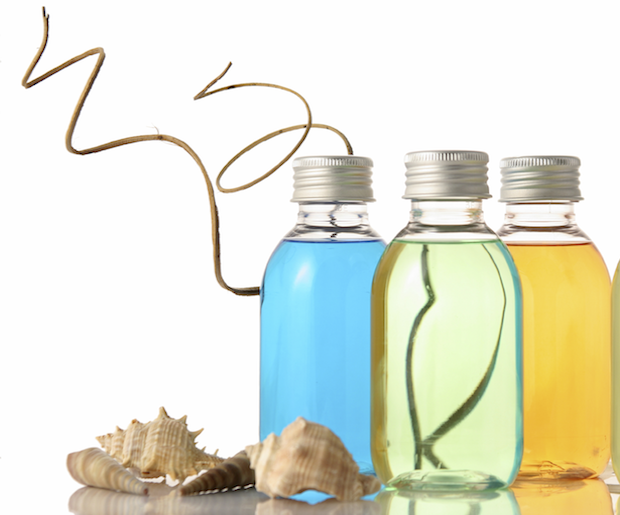 While celebrity "let's pat ourselves on our collective backs" award season is officially over and the crème de la crème are fête-ing it up in Cannes, those in the nose gathered Monday evening at New York City's Lincoln Center for the 39th annual Fragrance Foundation Awards ceremony.
Hosted by Dana Carvey with fashion royal Carrine Roitfeld and model Coco Rochas as sidekicks (sorry, co-chairs), the awards paid tribute to the finest fragrances in the biz.
"The Fragrance Foundation Awards is the most important night for the beauty industry and we are in awe of this year's creative achievements and accomplishments," president of the foundation Elizabeth Musmanno boasted. "We congratulate all the winners and finalists who continue to master the art of fragrance."
READ: TotalBeauty.com Editors' Signature Fragrances
Awards, running the gamut from Most Popular to Most Prestige with a smattering of Packaging and Consumer's Choice thrown in for good measure, were doled out to various notables in the olfactory world, with Clinique's 17 year-old "Happy" being inducted into the Fragrance Hall of Fame where it will rest on all of its ruby red grapefruit and bergamot laurels alongside previous winners like Elizabeth Arden's Red Door.
Here's the list of big winners. Did your go-to merit a mention? Mine (Paris by Yves St. Laurent) did not. But I'm not bitter. The fewer people that know how sublime it is, the more original I remain. Oops.
READ: 11 Celeb Fragrances We're Embarrassed to Like
MEN'S POPULAR
VICTORIA'S SECRET VERY SEXY PLATINUM FOR HIM – Victoria's Secret
WOMEN'S POPULAR
VICTORIA BY VICTORIA'S SECRET – Victoria's Secret
MEN'S PRESTIGE
POLO RED – L'Oréal/Ralph Lauren Fragrances
WOMEN'S PRESTIGE
MODERN MUSE EAU DE PARFUM – Estée Lauder
MEN'S LUXURY
TOM FORD RIVE D'AMBRE – Tom Ford Beauty
WOMEN'S LUXURY
PRIVE ROSE D'ARABIE – Giorgio Armani
PERFUME EXTRAORDINAIRE OF THE YEAR
MANE -- AEDES DE VENUSTAS, IRIS NAZARENA by Perfumer Ralf Schwieger
FRAGRANCE HALL OF FAME
CLINIQUE HAPPY – Clinique
HALL OF FAME
MICHAEL GOULD, Former Chairman and CEO of Bloomingdale's
PERFUMER OF THE YEAR, LIFETIME ACHIEVEMENT AWARD
CARLOS BENAIM, Master Perfumer of IFF
PACKAGING OF THE YEAR:
MEN'S
BOTTEGA VENETA POUR HOMME – COTY
PACKAGING OF THE YEAR:
WOMEN'S
HONEY MARC JACOBS – COTY
INTERIOR SCENT COLLECTION OF THE YEAR
PASSION COLLECTION FOR THE BREAST CANCER RESEARCH FOUNDATION – NEST Fragrances
MEDIA CAMPAIGN OF THE YEAR:
MEN'S
POLO RED – L'Oréal/Ralph Lauren Fragrances
WOMEN'S (TIED)
JEAN PAUL GAULTIER CLASSIQUE -- Beauté Prestige International
No5 – Chanel
CONSUMER CHOICE AWARDS
CELEBRITY
OUR MOMENT ONE DIRECTION -- Elizabeth Arden
WOMEN'S
VICTORIA BY VICTORIA'S SECRET -- Victoria's Secret
MEN'S
POLO RED –L'Oréal/Ralph Lauren Fragrances