Health & beauty
The Secret To Online Dating May Be All In The Profile Picture
Surprise, surprise: in the online dating world, first impressions are everything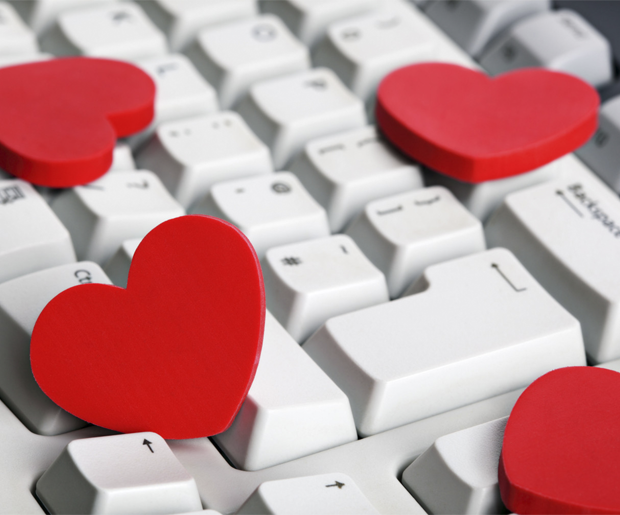 Even for the most attractive, most well-adjusted singles out there, online dating can be dismal. For every one promising message from a sane-seeming human being, there's ten to fifteen in the vein of "hey how r u cutie?????" from men named John who live 300 miles away. It's enough to make a girl want to give up the game altogether.
When it comes down to pure statistics, however, it turns out that there's a key to amassing more messages -- and, as is usually the case with dating, we all know it's all about volume. Surprise, surprise: the best way to make yourself more appealing to Matches browsers is with your profile picture. Zoosk.com conducted a survey of 4,000 online daters to narrow out what they looked for, and didn't want to see, in profile pictures.
It turns out it has less to do with looks alone, and a lot to do with a few seemingly insignificant factors. Regardless of gender, you'll see a 203% bump in your received messages average if your main photo is a full body shot, and women get 60% more messages from profile pictures taken indoors, while men get 19% more messages from profile pictures taken
outdoors
. Selfies will snag a 4% increase for the ladies... and an 8% decrease for the guys.
RELATED: 7 Flaws Your Date Will Notice
Perhaps most shockingly of all, posing with animals will lower your average by a whopping 53%. Aren't we supposed to be
more
attracted to animal lovers, because caring for animals says that you're a good person? It seems like when it comes to online dating, everything we thought we knew is rewritten. It's a wild world out there. Just don't be caught posing with your cat in it. [
The Gloss
]
more stories